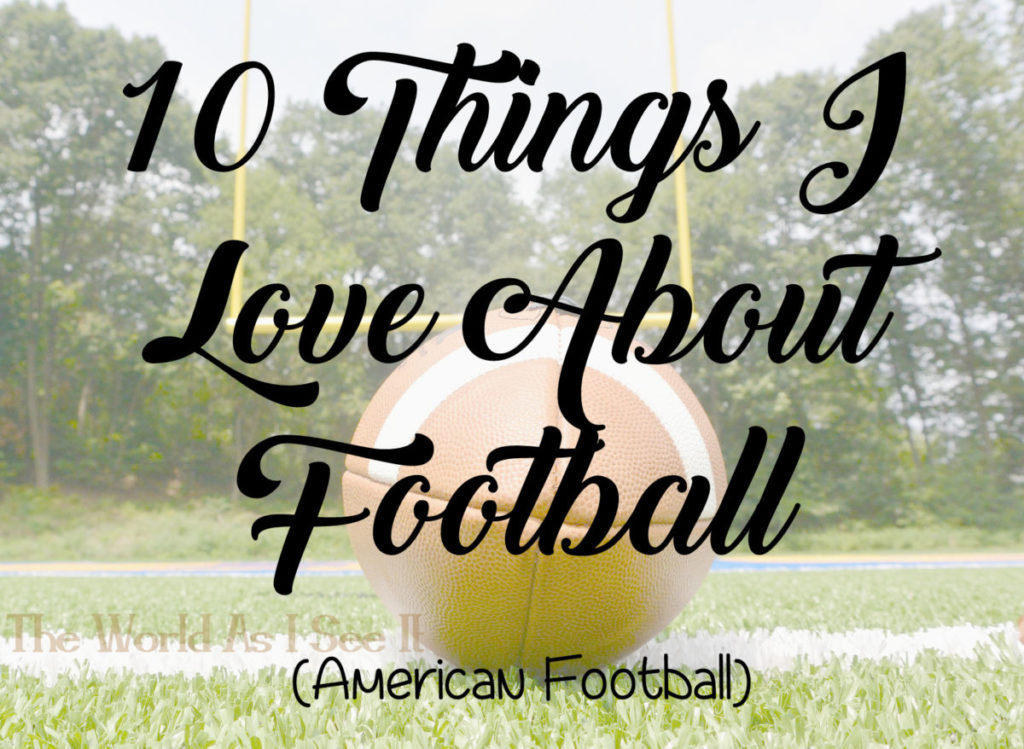 This was a prompt from the writer's workshop a few weeks ago and because I am a huge football fan I knew I wanted to write about it. Here are ten things that I love about football.
10- Men in tight pants . . . Need I say more?!?!
9- Another thing that I love about football is the fact that I can just have it on in the background and not have to worry about missing something if I am blogging or what not during a game.
8- I love that most of the games are on the weekends so that I don't have to miss most of them because of work and not wanting to stay up all night.
7- I love watching when my team comes back at the end of the game to win after they have been down the entire game.
6- On Friday one of my teams ended up winning the game in double overtime so you are on the end of your seat watching and hoping that you will pull out a win.
5- I love that you can meet total strangers and feel like you have so much in common with them because you both like the same team or your teams are playing each other so you can trash talk and just have fun.
4-It makes me happy to watch. There isn't much more I can say other than watching football makes me happy.
3- I love being able to follow players as they get traded and see how better they get when they go to a different team with a new dynamic.
2- I love watching players that I started following in college football moving to the NFL and seeing how the have grown up and seen how good they have become when they do get to the NFL.
1- The number one thing that I love about footballs is the look on people's face's when I talk to them for the first time about football. They are always so shocked that I know what I am talking about and that always makes me smile.
Those are ten things that I love about football. I am sure there are many more things that I will think of once I hit publish so maybe one day I will come back and do an updated one. The one thing that I don't like about football is how five minutes can take a half hour to get through.
What is one thing you love about football?

Copyright secured by Digiprove © 2016 Margaret Margaret