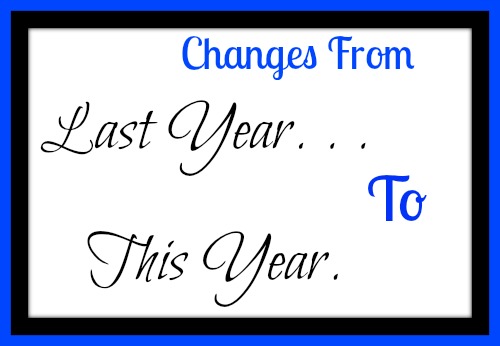 This week for the writers workshop I am going to write about what was going on this time last year and what I think of it all now that it is a year later.  I went through the whole month of April and I really only wrote 5 actual posts.  The few other posts I had were reviews of some sort. Here is a list of the posts from last year if you would like to go back and check them out.  I also will list any changes in how I am thinking from last year to this year.
My MS Medications– all of my medication are basically still the same and since I am stable there is no reason to change them or to even mess with them.
Standing Still– I forgot that I wrote this post last year and to be honest I still feel like I am standing still but I also feel like I am all alone and I know that is because of how I have treated people.  There are parts of this post that are still true and other parts that aren't because I really don't have any friends anymore.
MS Tuesdays Medications That Don't Work For Me– nothing has changed with this post because nothing has stopped working for me.
How To: Break Your New Cell Phone– lets just say I haven't broken a phone since this post and I better not break my iPhone or I am going to be pissed.
My Top 10 YouTube Channels– this has changed so much so I am going to make another Top 10 because I have some new ones and I think everyone would like.  I still like all the ones I listed but there are some newer ones that I want to share with everyone.
How has your blogging changed from last year to this year?


Copyright secured by Digiprove © 2013 Margaret Margaret