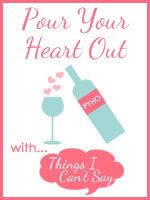 I have had this post in my drafts for awhile now and I figured today is as good as any to post it.  If you have other memories of Melissa please feel free to leave them and I will add them to this post.
Kathy Stricker left this message on Melissa's Facebook page for me to use.
I remember the first time Melissa wrote on Facebook.  It was beautiful.Melissa really touched my heart.  I could feel her emotions..just flow out of her.  I remember telling her  "you can't stop you have to keep on writing".  Melissa was so surprised by my reaction as I was by her response.I told her no..you keep going your Amazing.  I believe in Melissa's writing she touched all our hearts in a very special way.  Melissa I will miss you so much TYSM for touching my heart & having me in your life…RIP xo
Stacey Burgess– Emailed me this about Melissa
So many of us here at her University were shocked by her passing, and I wanted someone to know that she touched my life just by knowing her.  She was not only determined and motivated to be successful, but she shared so many stories with me of people that she helped through her blog.  We would sit on the phone for hours, forgetting that we were supposed to be talking about her enrollment in school, and instead, laughing and talking about happy times, or discussing life's tougher situations.  I have admired her strength, and feel that I have learned a lot about life and survival and loving others… just by talking with her.  I want her family to know that Melissa really will live on in the hearts of those, like myself, who she touched.  She was so humble and sweet that she probably never realized how great of an impact she really had on other people!  I will always smile when I think of the talks that we had, and I hope that time, love, laughter, and happy memories can heal the pain that you are all feeling.
Gala Gardiner-Emailed me this about Melissa
I dont' have a ton of memories.  I recently started following her blog and shared a few emails back and forth.  Saddens me to not be uplifted by her any longer.  She seemed to always have the brightest things to say on the days when I needed it most
David Merriman- He emailed me this about Melissa
I am Melissa's academic counselor for her psychology program.  I only had a few conversations with Melissa but she struck a chord with me the first time we spoke because of her pride in the advocacy work she was doing through her blog and social networking.  It was clear over the phone how much this work helped her overcome her challenges and how much strength she gained while helping others find their strength.  She was always one of my favorite students to talk to because of her positive energy.
It is unfortunate I didn't get to work with her through to her degree but I feel blessed to have had the opportunity to work with her even for a short time.  She is a great example of the amazing things we can accomplish when we resign ourselves to never give up.
If anyone else has any memories please feel free to either email me about them or leave them in the comments and I will update this post.

Copyright secured by Digiprove © 2011-2016 Margaret Margaret
As you all know one of my best friends passed away on Sunday.  I have tried many times to write this post and I have never been able to get words down on the screen.  I have really struggled with this because it was such a shock to me.  I was orginally going to write about what I love about her but I have decided that I am going to write a letter to her so that I can tell her everything that I never got a chance to do while she was alive.
* I am not going to get into what happened and other things that are going on as a result.   I know Melissa would want me to keep living and let go of anger and hate.
Dear Melissa,
I miss you more and more everyday.  I wish that you would have called me and let me know you were so down so that I could have helped you.  I am writing this because I want to tell you and all my readers what I learned from you in the short time I knew you.
I learned how to be a better writer.  You wrote posts that made people think and I hope that one day I can become as good as a writer as you were.  Every post you wrote for my blog and even your own blog made me think and contemplate things in my own life.  It takes an amazing writer to make people realize that they need to make changes in their lives just because of something you wrote.
I learned not to ever let people treat me bad.  I saw what happened to you and I refused to let people do that to me.  I show the toll it took on her and I don't ever want people to control me.
I also learned that admitting you have a mental illness is nothing you need to hide.  It was great to see that I can blog about things and there are people out there that won't judge me and will understand.   You are part of the reason I wrote my adoption story and started to post things that make me vulnerable.  I guess I hope one day I have people come to my blog like you had going to yours!
I learned to look for join in the little things in life and how to deal with what life throws at me.
I will never forget you and everything you taught me.  I promise that I will live the rest of my life for the both of us!  I know I will see you again and I can't wait til that day comes.
I love you,
Margaret