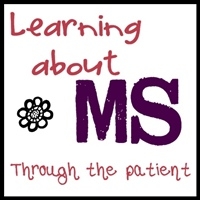 I recently had an MRI and I also have something going on with my eyes that I wanted to document so that if I needed too I would be able to remember when it first started.  First I am going to talk about what is going on with my sight and then I will talk about what the MRI showed along with my thoughts on it all.
So I started noticing that I am getting major headaches for the past 6 months or so when I do a ton of reading.  At first I just thought that it was because I needed to start wearing my glasses again so I figured I would go to the eye doctor and get an updated prescription and that I would be back to normal after that.  When I went and saw my eye doctor he basically told me he wasn't sure what was going on because he couldn't get my vision to correct which is a huge change from what it used to be like.  I was referred to see an opthamologist and I still haven't made an appointment because I am waiting to talk with my neurologist about it first.
If I am being honest I was hoping that the MRI would show that the disease was active or that it had been active because I was hoping that whatever is going on with my eyes could go back to normal.  The MRI showed that the disease is stable and that it hasn't been active in over 6 years which I know is a great thing but I am not happy about it.  Since the MS hasn't been active I now have to go see another doctor about my eyes because the headaches I have been getting need to go.
When I was diagnosed with MS I never thought that I could go blind.  I have come accept that I might end up not being able to walk but I am struggling with the fact that I could go blind.  For me going blind would be the worst possible thing that could happen to me because I can't imagine not being able to read books anymore.  I know there are audio books and things like that but I love reading actual books and not being able to do that anymore makes me truly depressed.
Anyway that is the update for now.  I will have a follow up post about my eyes after I see my neurologist and make the appointment with the opthamologist.
How are things going with you guys?

Copyright secured by Digiprove © 2015 Margaret Margaret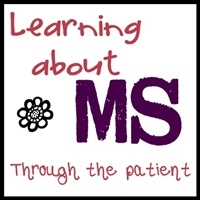 I had an MRI the last Saturday in August and I just had my 6 month appointment with my doctor so I wanted to write a quick update.  I am sure most people aren't really interested in these updates but I want to be able to look back later and see what has changed and this is the easiest way to record how things are now.
Anyway let's get on to how things are for me now.  For the most part things are okay.  I mean I don't feel good hardly ever but I am starting to think that this is my new normal and because of that I am not going to really complain about it.  I know things could be so much worse for me so I am trying to stay positive about everything.
My latest MRI showed that I am still stable and there are no signs that I am developing PML so I can still stay on the Tysabri.  Which for me is a great thing because it is the only thing that has ever kept me stable so for me it does work and I don't know what I would do if I had to stop taking it.  I know that there are pills out now but they are still so knew that I don't want to start on them until they have been out longer.
This is also the first appointment in years where we didn't change any medications and we just are going to keep doing what we are doing and see what happens in the next few months.  The only real change is the fact that my doctor wants to start seeing me every three months now instead of every 6 months which isn't a huge problem just more time-consuming is all.
So all is all I am still stable and nothing much is really going on so I can't really complain about things now.  I have the MS Hug happen a few times in the past couple of weeks but it is hard to say that is what it is when it could also be my back injury so who knows about that.
If you have any questions or requests for something you would like to see please leave them in comments!

Copyright secured by Digiprove © 2014 Margaret Margaret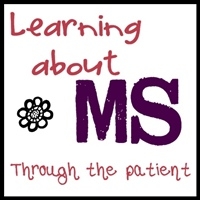 I haven't posted about Multiple Sclerosis for awhile because I really haven't had anything new to write about but the past few weeks I have been experiencing what people call the Multiple Sclerosis Hug.  The first time I heard about it was a few months ago and now that I have researched it I think it may be what some of back pain has actually been this whole time.
Anyway lets get to what the MS Hug is a "band-like" sensation that feels like a tight strap or girdle wrapped around the torso area.  This is the best description of it I could find.  I have looked high and low for more information on this and anything else I could find about it and I am having no luck.  Which I am finding to be a pretty common this when it comes to some of the symptoms that I have been having as of lately.
That being said those that know about the medication I am on might worry that it could be a serious side effect of the medication I am taking and I can assure you it isn't that.  I have felt these ways for years I just never put everything together.  I should have figured it all had something to do with the MS but since they come and go I usually forget about it after they pass.
I couldn't really find any statistics on how often it happens but one site did say up to 75% of will experience pain but they don't have one for how many people experience the MS Hug.  They say it cause by a lesion on the spinal cord that affects the muscles between your ribs.
I haven't talked with my doctor about this yet  but I will be talking to her at the end of the month after I have an MRI so I will see what she recommends when it comes to treatment and things like that.  I did see there are a few medications you can take to try and help with it but I don't think I will do anything for mine at this point because it does come and go.  Now if it ever sticks around for awhile I will for sure figure out some treatment options.
Is there anything you would like to know more about?  If so please leave a comment and I will write about it in the next few weeks!

Copyright secured by Digiprove © 2013 Margaret Margaret