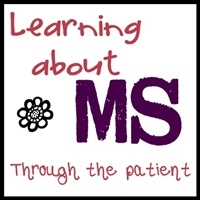 On my birthday of this year, I will have been on Tysabri for eight years. It is so hard for me to wrap my mind around that because at times it seems like I just started yesterday. I also look back, and I see how far I have come and how much I have learned about the healthcare system in this country. I also have learned the most drug companies have programs to make medications cheaper and that give them to you for free.
As I sit here and think about the first infusion that I ever I had I am amazed that I am a still taking this medication. I had an atrocious reaction to the first treatment so I wasn't sure if I would be able to stay on it not to mention how much money it costs every month. I don't know that I ever wrote about what happened the very first time I got the medication, so I am going to add it to my list of things to share.
I have to wonder what my life would be like if I hadn't started Tysabri and if I wasn't on any treatment. I have been stable the entire time I have been on the medication which for me is a huge deal. Since I have been diagnosed the MS was never stable but like I said it has been for eight years.
It also has given me my life back. Okay not given me my life back because I have no idea what it would feel like to be a normal functioning person but it makes me feel like I can anything I want to do. I still have hard days, but I don't want to know how much different things would be if I didn't have this medication.
Those are just a few of the thoughts I have about having been on Tysabri for eight years. I will be back with a small MS update in the next few weeks as well. Let me know if there is anything you would like to know about as well.

Copyright secured by Digiprove © 2016 Margaret Margaret