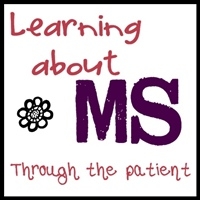 I had another doctor's appointment last week so I figured it was time to updated on what is going on with the MS and things like that.  The MS has been pretty stable since my last appointment in June which is a great thing.   I am so grateful for that but with that being said because of the stress that is going on with my job right now my Psorisis has flaired up which is more embarrassing than anything else.
After I get my new health insurance at the start of next year I am going to look more into maybe switching treatments because I have decided that I am not going to tell my new employer about me having MS from the start.  It always hard to figure out when to tell your employer that you have MS because you never know how it will go.  I know in time I will tell them but I want to wait until I they see how hard I work and things like that.
Anyway other than my headaches coming back not much has really change for me which is a great thing considering how active my disease used to be.  I am happy that I am stable and I hope it stays that way because I don't have the time to have a relapse considering that I have to start a new job on January 4th.  So that is all that is going on with me.  I will see you tomorrow with a book review.

Copyright secured by Digiprove © 2015 Margaret Margaret