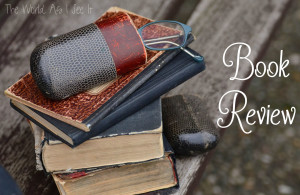 FTC: I received a free copy of this book from iRead in exchange for my honest review. I received no other compensation and the opinions expressed in this review are one hundred percent true and my own.
Disruption by Chuck Barrett was a book that in theory could actually happen in today's world. I am reading more and more books like this and it is turning out that I am not the biggest fan of them. Which is strange because I am usually a huge fan of books like this, but I had a hard time staying focused. I am sure that has to do with the fact that parts of this book take place on the internet and I found that I would get bored during those times. I will say though that I feel in love with Jake right from the start and I know that I will be reading more books with him in them because I can't get enough of him. If you love books that have hackers in them, then I would check this one out. If you have read it what did you think of it?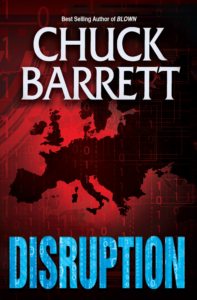 About The Book
There are two types of people: those who have been hacked and know it, and those who have been hacked and don't know it.
Former Naval Intelligence Officer turned secret operative Jake Pendleton finds himself in a pulse-pounding race to stop a cyber-terrorist from releasing a string of the most heinous cyber-crimes the world has ever seen. Crimes that could render the world's advanced technology useless.
Jake teams with his partner, Francesca Catanzaro, to track down their only lead, a white-hat hacker in Italy known only as The Jew. A man who might hold the key to stop a group of black-hat hackers from causing worldwide chaos—tag named Disruption.
After a search of the hacker's flat in Rome turns up empty, Jake and Francesca follow the clues—a trail of dead bodies that leads them across Europe. Along the way, Jake discovers a possible link between recent hacks and a Malaysian airliner that mysteriously disappeared.
In the final adrenaline-charged moments before Disruption, Jake and Francesca find themselves in a high-voltage race to stop these cyber terrorists from unleashing destruction against their sworn mortal enemy.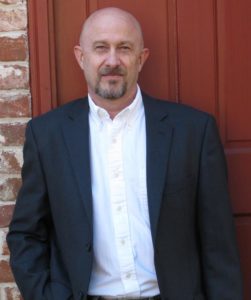 About The Author
Chuck Barrett is the bestselling author of the Award-Winning Jake Pendleton series—Breach of Power, The Toymaker, and The Savannah Project, as well as his latest award-winning blockbuster, BLOWN, the first book in his new Gregg Kaplan series.
In addition to writing thrillers, Barrett speaks and conducts workshops at book festivals, book clubs, reading groups, writers conferences, and writers groups. Some of his topics include Nuts & Bolts of Self-Publishing based on his book—Publishing Unchained: An Off-Beat Guide To Independent Publishing—as well as, Blueprint for a Successful Book Launch, Getting from 'Idea' to 'Finished Manuscript,' Mysteries & Thrillers: Fact or Fiction, and Adding the "What if" in Storytelling.
Barrett is a graduate of Auburn University and a retired air traffic controller. He also holds a Commercial Pilot Certificate, Flight Instructor Certificate, and a Dive Master rating. He enjoys fly fishing, hiking, and most things outdoors. He and his wife, Debi currently reside in Colorado.
Connect with the author:  Website  ~ Twitter  ~  Facebook
Buy A Copy
Amazon  ~  Barnes & Noble  ~ Audible
Add-On Goodreads
Enter To Win
a Rafflecopter giveaway

Copyright secured by Digiprove © 2016 Margaret Margaret