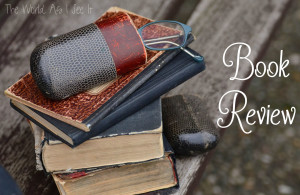 FTC: I received a free copy of this book from Litfuse in exchange for my honest review. I received no other compensation and the opinions expressed in this review are one hundred percent true and my own.
Bringing Maggie Home by Kim Vogel Sawyer was a book that I fell in love with.  This book combined two of the things that I currently love.  It combined reading, and it also combined my love for real crime / cold cases.  I also love this author writing, so this book had quite a bit to live up to, and I am happy to say that I enjoyed this book and was sad when I was done reading it.    I loved trying to figure out what happened to Maggie right along with the characters in this book.  I wasn't able to figure it out before we find out the whole story so I loved that about this book.  Since this is Christian fiction, you don't have to worry too much about what is going to happen during the book.  There is one thing that bugged me throughout the book and was Meghan's mom Diane.  She reminded me of a pissed off teenage throughout the book, and I spend more time annoyed with how she acted and the things that she said to Hazel and Meghan.  All in all, I really enjoyed this book, and I am sure anyone who loves cold cases would also like this book.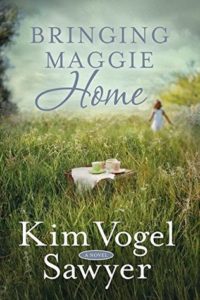 About The Book
Decades of Loss, an Unsolved Mystery,
and a Rift Spanning Three Generations
Hazel DeFord is a woman haunted by her past. While berry picking in a blackberry thicket in 1943, ten-year old Hazel momentarily turns her back on her three-year old sister Maggie and the young girl disappears.
Almost seventy years later, the mystery remains unsolved and the secret guilt Hazel carries has alienated her from her daughter Diane, who can't understand her mother's overprotectiveness and near paranoia. While Diane resents her mother's inexplicable eccentricities, her daughter Meghan—a cold case agent—cherishes her grandmother's lavish attention and affection.
When a traffic accident forces Meghan to take a six-week leave-of-absence to recover, all three generations of DeFord women find themselves unexpectedly under the same roof. Meghan knows she will have to act as a mediator between the two headstrong and contentious women. But when they uncover Hazel's painful secret, will Meghan also be able to use her investigative prowess to solve the family mystery and help bothwomen recover all that's been lost?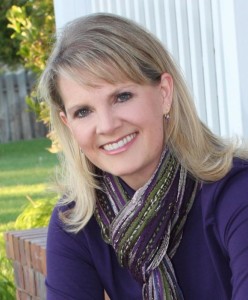 About The Author
Kim Vogel Sawyer is the author of twenty-nine novels, including several CBA and ECPA bestsellers. Her books have won the ACFW Book of the Year Award, the Gayle Wilson Award of Excellence, and the Inspirational Readers Choice Award. Kim is active in her church, where she leads women's fellowship and participates in both voice and bell choirs. In her spare time, she enjoys drama, quilting, and calligraphy. Kim and her husband, Don, reside in central Kansas, and have three daughters and nine grandchildren.

Copyright secured by Digiprove © 2017 Margaret Margaret