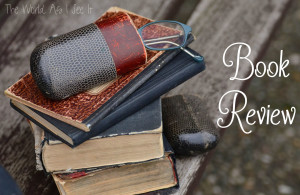 FTC: I received a free copy of this book from Litfuse in exchange for my honest review. I received no other compensation and the opinions expressed in this review are one hundred percent true and my own.
All Things Now Living by Rondi Bauer Olson was a good book.    I really did enjoy this book but I found that I was always comparing it to 1984 by George Orwell and Divergent by Veronica Roth.  Those are my favorite two books in this genre so I always end up comparing them all when I am reading.  Now with that being said I really did enjoy this book and I can't wait to more books in this series.  Unlike the other books that I mention this book didn't have anything it in that might offend people and I think it would be great for teenagers of all ages.  I really enjoyed this authors writing and like I said I can't wait to read the next book in the series.  This book didn't keep me on the edge of my seat and I was able to figure out how it was going to end but that didn't bother me in the least.  If you love dystopian novels I am sure that you will enjoy this book as much I have.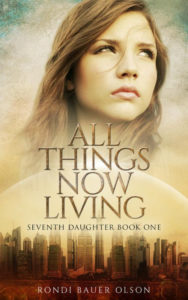 About The Book
Her whole life Amy has been taught the people of New Lithisle deserve to die, but when she falls for Daniel, she determines to save him.
Sixteen-year-old Amy doesn't like anything to die, she won't even eat the goats or chickens her mama has butchered every fall, but she can't let herself pity the inhabitants of New Lithisle. In a few short months the dome they built to isolate themselves from the deadly pandemic is predicted to collapse, but her whole life Amy has been taught it's God's will they die. They traded their souls for immunity to the swine flu virus, brought God's curse upon themselves by adding pig genes to their own.
Then, while on a scavenging trip with her father, Amy is accidentally trapped in New Lithisle. At first her only goal is to escape, but when she meets Daniel, a New Lithisle boy, she begins to question how less-than-human the people of New Lithisle are.
Amy's feelings grow even more conflicted when she learns she didn't end up in New Lithisle by mistake. Her father is secretly a sympathizer, and was trying to prevent the coming destruction.
Now time is running short and Amy has to decide if she will bring the computer program her father wrote to his contact or save herself. Installing the program could prevent the dome's collapse, but if Amy doesn't find her father's contact in time, she'll die, along with everyone else.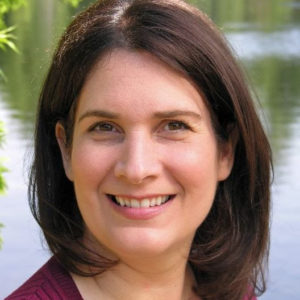 About The Author
Rondi Bauer Olson is a reader and writer from Michigan's Upper Peninsula, where she lives on a hobby farm with her husband, Kurt. She has four grown children, works as a nurse, and also owns a gift shop within view of beautiful Lake Superior.
Find out more about Rondi at http://rondibauerolson.weebly.com.

Copyright secured by Digiprove © 2017 Margaret Margaret