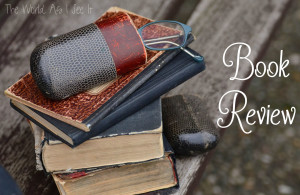 FTC: I received a free copy of this book from Litfuse in exchange for my honest review. I received no other compensation and the opinions expressed in this review are one hundred percent true and my own.
The Gift by Shelley Shepard Gray was another great book by this author.  I don't think I have ever read a book by this author that I haven't liked.  I really enjoyed the characters in this book and the setting of the book.  I have a couple of the other books in this series, so I really enjoyed getting to catch up with some of the characters along with getting to meet new characters.  If you are looking for books about Amish fiction, I would recommend any of the books by this author.  Even though her books are all in series, you don't have to read them all to know what is going on.  You are able to just pick up one and start reading it.  I think this series might be my favorite series that she has done so far.  I can't think of anything that I didn't enjoy about this book, and I am sure that if you like Amish fiction you will love this book just as much as I did.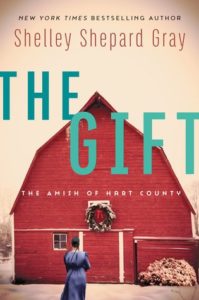 About The Book
New York Times Bestselling Author Shelley Shepard Gray gifts us with a special Christmas story about love and blessings in this next book in her Amish of Hart County series.
The Schwartz family is happy to be spending Christmas on their new farm in Hart County. But when Susanna Schwartz hears gunshots that causes her buggy to overturn, and then her little sister falls through a wooden bridge into the icy creek, it becomes clear from these dangerous "accidents" that someone wants them gone.
Neil Vance has been heartbroken ever since his parents lost their family farm. He knows it's not the Schwartz family's fault, but he can't help but be resentful. Until he meets Susanna. She is kind-hearted and bold, and Neil can't stop thinking about her pretty green eyes.
Neil thinks the accidents are just that, but Susanna's father is convinced the Vance family is responsible. Susanna refuses to believe Neil would do anything to harm her. She's fallen in love with him and knows he is a good man. But her family is ready to pack up and move, and time is running out to uncover the truth before someone gets hurt…or worse.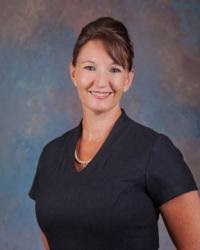 About The Author
Shelley Shepard Gray is a New York Times and USA Today bestselling author, a finalist for the American Christian Fiction Writers prestigious Carol Award, and a two-time HOLT Medallion winner. She lives in southern Ohio, where she writes full-time, bakes too much, and can often be found walking her dachshunds on her town's bike trail.

Copyright secured by Digiprove © 2017 Margaret Margaret