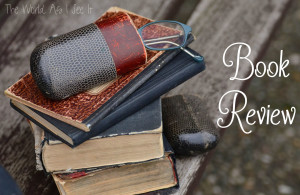 FTC: I received a free copy of this book from LitfuseLitfuse in exchange for my honest review. I received no other compensation and the opinions expressed in this review are one hundred percent true and my own.
Murder In Disguise by Donn Taylor was a good story.  This is the second book that I have read by this author, and I don't think I will read any more by him.  I had such a hard time staying interested while reading this book because I couldn't stay interested in the book.  There were a few parts that weren't super boring, but the majority of the book was boring for me.  I am sure that this book would be a good fit for some people, but I tend to like books that are superfast-paced, and this book isn't like that.  I know that people who like Christian novels will love this book because it doesn't include any things that are gross and they are all around good books in that sense.  I am sure that is another reason why I can't get interested in this book.  I read so many books in this genre that I know what I like and what I don't like.  I did like the characters and the setting of the book but as I have said before it just wasn't the right fit for me.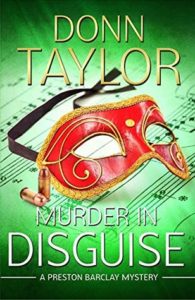 About The Book
Official verdict: Suicide.
But why would that vigorous department chairman kill himself? To avoid disgrace? Those rumored ventures on the dark side? Some other secret life? Visiting professor Preston Barclay wonders. But his questions bring no answers, only anonymous threats. He has enough problems already, proving himself on a strange campus while radical faculty does all they can to undermine him. Worse yet, that sexy siren assigned as his assistant complicates his courtship of the beautiful Mara Thorn.
While Press keeps asking questions, Mara's research reveals a cancer of criminal activity that permeates the community and even the campus itself. The more Press questions, the more dangerous the threats against him become, and the more determined he grows to clear his friend's name.
But can Press and Mara's stumbling efforts prevail against the entrenched forces of the police, the campus radicals, and an unseen but powerful criminal organization that increasingly puts their lives in danger…?
General Content (G): Contains little or no; sexual dialogue or situations, violence, or strong language.
About The Author
I'm working now as a novelist and poet, also teaching at writers' groups and conferences. In a prior incarnation, I served in two wars with the U.S. Army. Afterwards, I taught English literature at two liberal arts colleges. The World's Perfect Woman consented to honor me in marriage, and we enjoyed six decades together until the Lord needed another alto for His heavenly choir. I live in the woods near Houston, TX, writing fiction, poetry, and essays on current topics.

Copyright secured by Digiprove © 2017 Margaret Margaret