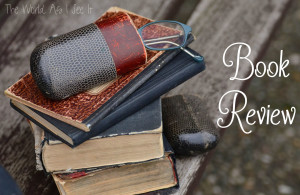 FTC: I received a free copy of this book from Blogging For Books in exchange for my honest review. I received no other compensation and the opinions expressed in this review are one hundred percent true and my own.
The Roanoke Girls by Amy Engel was a good book.  I really enjoyed the authors writing and the characters in this book, but there was one thing that really bugged me about this book.  Throughout the book, it went back and forth between now and the past.  So one chapter would be talking about the history, and the next chapter would be taking place at the present time.  This bugged me because I wished that the book would have gone in order, so it wasn't jumping back and forth between current time and the past.  I wished that I would know everything in order so that I wasn't left wondering what the entire backstory was.  I understand why the author wrote it like she did but it wasn't something that I enjoyed reading.  Like I said before I really enjoyed the authors writing and the characters in this book.  I do think I will check out other books by this author in the future as well.  I really enjoyed this book other than that one issue I told you about earlier.  This book didn't keep me on my end of my seat, but I wasn't bored while reading it so if you enjoy thriller books than I would give this one a shot.  If you do pick it up, let me know what you think about it.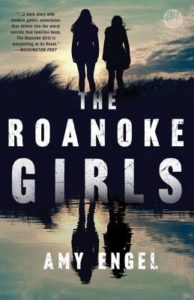 About The Book
"Roanoke girls never last long around here. In the end, we either run or we die."
After her mother's suicide, fifteen year-old Lane Roanoke came to live with her grandparents and fireball cousin, Allegra, on their vast estate in rural Kansas. Lane knew little of her mother's mysterious family, but she quickly embraced life as one of the rich and beautiful Roanoke girls. But when she discovered the dark truth at the heart of the family, she ran…fast and far away.
Eleven years later, Lane is adrift in Los Angeles when her grandfather calls to tell her Allegra has gone missing. Did she run too? Or something worse? Unable to resist his pleas, Lane returns to help search, and to ease her guilt at having left Allegra behind. Her homecoming may mean a second chance with the boyfriend whose heart she broke that long ago summer. But it also means facing the devastating secret that made her flee, one she may not be strong enough to run from again.
As it weaves between Lane's first Roanoke summer and her return, The Roanoke Girls shocks and tantalizes, twisting its way through revelation after mesmerizing revelation, exploring the secrets families keep and the fierce and terrible love that both binds them together and rips them apart.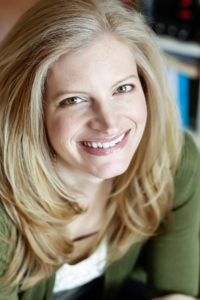 About The Author
Amy Engel is the author of THE BOOK OF IVY young adult series. A former criminal defense attorney, she lives in Missouri with her family. THE ROANOKE GIRLS (March 7, 2017), is her first novel for adults.

Copyright secured by Digiprove © 2018 Margaret Margaret