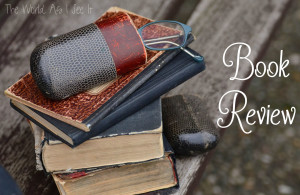 FTC: I received a free copy of this book from Aurora Publicity in exchange for my honest review. I received no other compensation and the opinions expressed in this review are one hundred percent true and my own.
Mayhem by Autumn Sand wasn't my favorite book that I have read lately.  This is the second book in the "Twisted Hearts Love Story" series, and if I am honest, I didn't like it as much as I did the first book.  If you missed my review of the first book, you could click here to check it out.  I didn't feel like I could connect with this character which is strange because I did like Tick during the first book but it changed as I was reading this book.  Even with me saying that I still did enjoy this book for the most part and I am planning on reading the other books in this series as well.  I really love this author writing and her characters.  This book does have parts in it that may cause people who only read Christian romance to be uncomfortable, but it was nothing over the top.  If you are looking for a new series of romance books to read this summer, I would recommend this one to you.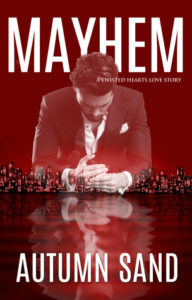 About The Book
TICK
I don't need much.
As the right-hand man to the mob boss,
I have everything I need.
Women, money, power.
I've seen too much,
Hurt too long to want anything more.
But when I hear the screams,
I go into overdrive,
Driven to help a woman in need.
What I didn't realize is she was going to save me.
CYMA
There's no "happily-ever-after."
There's only heartache and pain.
I learned that the hard way.
Now, I have one goal: protect my daughter.
But when the rugged and sexy man saves me,
All I want is to bolt.
After all, I've got enough to deal with right now.
But a chance encounter proves me wrong.
Can we find a way to find love in the middle of mayhem?
***This book can be read as a standalone. No need to read book 1 to follow the story.***
About The Author
Autumn Sands was born and raised in New York City. Considering herself a true New Yorker in every way from the restaurants that she eats to the shoe fetish she has. Oh yes at one time Autumn has had a shoe collection of 300 and has the credit card statements to prove it. Other than shoe shopping she has various interests such as reading, writing, and traveling. Autumn has worked in the fashion industry for most of her adult life before pursuing writing. She is reluctant to call herself an author but considers herself a person who writes words that people just so happen to like to read. As you can tell Autumn has a sarcastic sense of humor and loves to make her friends laugh in all occasions. She enjoys a good glass of wine but her go to drink of choice is a Jack Daniels and coke with a twist of lime. None of those froufrou girlie drinks for her.

Copyright secured by Digiprove © 2017 Margaret Margaret