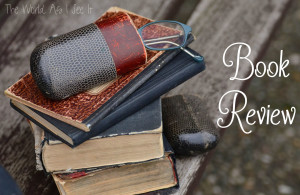 FTC: I received a free copy of this book from Blogging For Books in exchange for my honest review. I received no other compensation and the opinions expressed in this review are one hundred percent true and my own.
The Breathless by Tara Goedjen was a book I picked up on a whim because I wanted to step out of my comfort zone.  That being said I wasn't sure if I was going to like this book and I am glad to say that in the end, I did enjoy the book.  There were times that I was bored with what was going on in the book but those times passed quickly, and I wanted to keep reading so I could figure out what was going to happen next.  I know that one of the main reasons I like this book so much is because I wasn't able to figure out how it was going to end and what was going to happen next.  This book did make me want to read other books in the genre because I really enjoyed this book.  If you are looking for a book in the horror genre that would be appropriate for teenagers, I would pick this one up and give it to them for Christmas.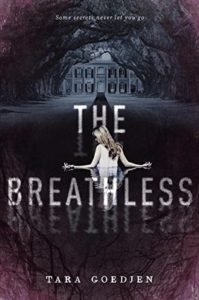 About The Book
No one knows what really happened on the beach where Roxanne Cole's body was found, but her boyfriend, Cage, took off that night and hasn't been seen since. Until now. One year—almost to the day—from Ro's death, when he knocks on the door of Blue Gate Manor and asks where she is.
Cage has no memory of the past twelve months. According to him, Ro was alive only the day before. Ro's sister Mae wouldn't believe him, except that something's not right. Nothing's been right in the house since Ro died.
And then Mae finds the little green book. The one hidden in Ro's room. It's filled with secrets—dangerous secrets—about her family, and about Ro. And if what it says is true, then maybe, just maybe, Ro isn't lost forever.
And maybe there are secrets better left to the dead.
About The Author
Tara Goedjen has a Master of Fine Arts from the University of Alabama and grew up in the South. The Breathless is her debut novel. She lives and writes in Monterey, California. To find out more about Tara and her novel, follow @TaraGoedjen on Twitter.

Copyright secured by Digiprove © 2017 Margaret Margaret