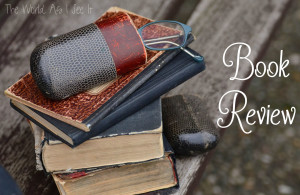 FTC: I received a free copy of this book from Litfuse in exchange for my honest review. I received no other compensation and the opinions expressed in this review are one hundred percent true and my own.
The Beautiful Pretender by Melanie Dickerson was a sweet book. I did find the story predictable, but I still did love the book, and it was a nice break from some of the other books I have been reading lately. Because the stories in this series are based on fairy tales, most people will find them predictable, but I love that the books make it seem like something that could have happened. They take the characters from the stories and make them seem alive. They also brought the fairy tales alive for me because of how the books are written. I like Avelina from the start of the book, and I hoped that she would end up with Reinhart because I felt like they were perfect for each other. This book was one that I was able to sit down and read it one Sunday afternoon. This book would be perfect for teenagers and adults because of the subject matter and how well it is written. If you love fairy tales and historical fiction books than you need to check out this book because I know you will love it just like I do.
About The Book
The Beautiful Pretender (Thomas Nelson, May 2016)
What happens when a margrave realizes he's fallen in love with a servant?
The Margrave of Thornbeck has to find a bride, fast. He invites ten noble-born ladies from around the country to be his guests at Thornbeck Castle for two weeks, a time to test these ladies and reveal their true character.
Avelina is only responsible for two things: making sure her deception goes undetected and avoiding being selected as the margrave's bride. Since the latter seems unlikely, she concentrates on not getting caught. No one must know she is merely a maidservant, sent by the Earl of Plimmwald to stand in for his daughter, Dorothea.
Despite Avelina's best attempts at diverting attention from herself, the margrave has taken notice. And try as she might, she can't deny her own growing feelings. But something else is afoot in the castle. Something sinister that could have far worse—far deadlier—consequences. Will Avelina be able to stop the evil plot? And at what cost?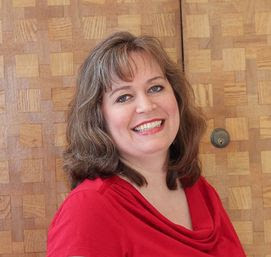 About The Author
Melanie Dickerson is the author of The Healer's Apprentice, a Christy Award finalist and winner of the National Reader's Choice Award for Best First Book. Melanie earned a bachelor's degree in special education from the University of Alabama and has been a teacher and a missionary. She lives with her husband and two daughters in Huntsville, Alabama.
Website | Facebook | Twitter | Pinterest | Google+

Copyright secured by Digiprove © 2016 Margaret Margaret