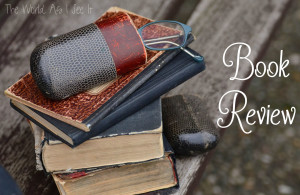 FTC: I received a free copy of this book in exchange for my honest review. I received no other compensation for this review. All opinions expressed in this review are 100% my own.
Leaving Barringer by Tina Martin wasn't my favorite book, but it was still an excellent book. This is the second book in the "The Blackstone Family" series. Even though I didn't read the first book I didn't feel lost at all when I was reading this book. So you don't have to read the first book if you don't want to. I do like when you don't have to read the other books in the series to understand books after it. After I was a couple of chapters into this book, I started to enjoy it more, and I even began to like all the characters. I do say the one thing that bugged me was the fact that Barry wouldn't just be honest with his wife about what was going on with him and the reasons that they didn't have kids. I know that is part of the story, but it just bugged me is all. All in all, I did like this book, and I would consider reading rest of series. If you are a huge fan of chick lit I know you will enjoy this book, and you should check it out.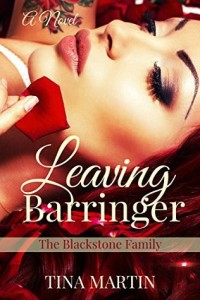 About The Book
Calista Blackstone has no problem playing her position as the supportive, dutiful wife of Barringer Blackstone. All she wants is a family, but after five years, she's given up hope of actually becoming a mother – at least to Barringer's children.
Barringer (Barry) Blackstone is too busy making money to make babies. CEO of Blackstone Financial Services Group, he's actively working on taking his father's company to the next level and avoids the subject of children. He's no longer certain that he wants the added stress of trying to raise a family while growing the business. But the workaholic will learn the hard way that money should never precede family.
* * *
The Blackstone Family novels are all standalone books.
Evenings With Bryson, Book 1 – Bryson and Kalina
Leaving Barringer, Book 2 – Barringer and Calista
About The Author
Tina Martin is the Amazon Top 100 Bestselling author of over thirty women's fiction and romantic suspense novels and novellas. She was born in eastern North Carolina.
When she's not writing, she enjoys reading, traveling, cooking and spending time with her family.
She released her newest novel, Wives And Champions on February 26, 2016 and a novella, Claiming You, on February 2, 2016.
You can follow Tina on Goodreads.

Copyright secured by Digiprove © 2016 Margaret Margaret