FTC: I received a free copy of this audio book from iRead Book Tours in exchange for my honest review. I received no other compensation and the opinions expressed in this review are one hundred percent true and my own.
The Murders at Astaire Castle by Lauren Carr was a good audiobook. I don't listen to many audiobooks, so this was a nice change of pace for me. I like the narrator's voice in this book, and I felt like he really could have been the main character in the book. I did at one point have to make it go faster because at times I felt like he was just talking to slow that I got bored or distracted as I will listening to it. After I had turned up the speed of the book, I did enjoy this book even more than at the start. I am starting to love listening to audiobooks like this one while I am driving to and from work each day. I have a pretty long commute, and I find when I am listening audiobooks I don't get as angry at other drivers. I have read one other book in this series, but with that being said you don't have to read them in order or even read them all if some of the books don't interest you. At times I thought this book was trying too hard to be scary and I didn't like that about the book. All in all, it was a good book and I am sure I will be checking out other books in this series because I am a huge of Gnarly in the series. If you love mystery books than I know, you will enjoy this book as much as I did.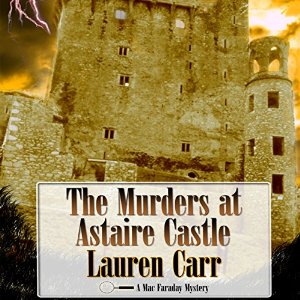 About The Book
Never tell Mac Faraday not to do something.
Spencer's police chief, David O'Callaghan, learns this lesson the hard way when he orders Mac Faraday to stay away from the south end of Spencer's mountaintop – even though he owns the property. It doesn't take long for Mac to find out what lies on the other side of the stone wall and locked gate, on which hangs a sign warning visitors to Keep Out!
Topping the list of the 10 top haunted places in America, Astaire Castle is associated with two suicides, three mysterious disappearances, and four murders since it was built almost a century ago – and Mac Faraday owns it!
In spite of David's warning, Mac can't resist unlocking the gate to see the castle that supposedly hasn't seen a living soul since his late mother had ordered it closed up after the double homicide and disappearance of Damian Wagner, a world-famous master of horror novels.
What starts out as a quick tour of a dusty old castle turns into another Mac Faraday adventure when Astaire Castle becomes the scene of even more murders. Mac is going to need to put all of his investigative talents to work to sort out this case that involves the strangest characters he has run into yet – including a wolf man. No, we're not talking about Gnarly.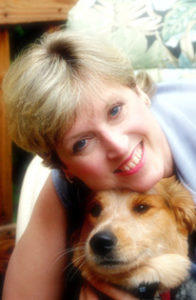 About The Author
Lauren Carr is the international best-selling author of the Mac Faraday, Lovers in Crime, and Thorny Rose Mysteries. The twelfth installment in the Mac Faraday Mystery series, Candidate for Murder will be released June 2016.
Lauren is a popular speaker who has made appearances at schools, youth groups, and on author panels at conventions. She lives with her husband, son, and four dogs (including the real Gnarly) on a mountain in Harpers Ferry, WV.
Connect with Lauren: Website  ~  Twitter  ~  Facebook
Buy A Copy
Book Trailer
Enter To Win
a Rafflecopter giveaway

Copyright secured by Digiprove © 2016 Margaret Margaret