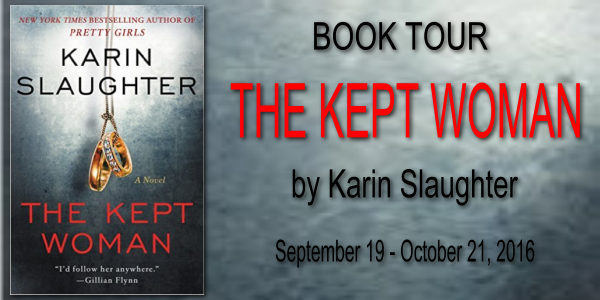 FTC: I received a free copy of this book from Pump Up Your Book in exchange for my honest review. I received no other compensation and the opinions expressed in this review are one hundred percent true and my own.
The Kept Woman by Karin Slaughter was a great book. I was hooked on this book right from the first page. This is the typical book that I usually love so I wasn't shocked that I like it as much as I did. I was shocked at how fast I was able to get through this book though. It is a bigger book and I was still able to get it read in a few days which was nice. I wasn't the biggest fan of Will during the first few chapters of the book but when I four and five chapters in I really started to like him. I really liked Sara right from the start because she seems like someone that I would get along with in the real world. There are parts of this book that were pretty graphic but that didn't bother me at all. I know that I will be reading other books by this author because I loved this book that much. If you love mystery/thriller books than you will love this book as well and you need to pick up a copy for yourself. If you pick it up to read let me know how you like it.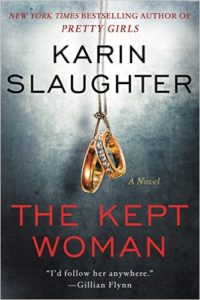 About The Book
Husbands and wives. Mothers and daughters. The past and the future.
Secrets bind them. And secrets can destroy them.
The author of Pretty Girls returns with an electrifying, emotionally complex thriller that plunges its fascinating protagonist into the darkest depths of a mystery that just might destroy him.
With the discovery of a murder at an abandoned construction site, Will Trent of the Georgia Bureau of Investigation is brought in on a case that becomes much more dangerous when the dead man is identified as an ex-cop.
Studying the body, Sara Linton—the GBI's newest medical examiner and Will's lover—realizes that the extensive blood loss didn't belong to the corpse. Sure enough, bloody footprints leading away from the scene indicate there is another victim—a woman—who has vanished . . . and who will die soon if she isn't found.
Will is already compromised, because the site belongs to the city's most popular citizen: a wealthy, powerful, and politically connected athlete protected by the world's most expensive lawyers—a man who's already gotten away with rape, despite Will's exhaustive efforts to put him away.
But the worst is yet to come. Evidence soon links Will's troubled past to the case . . . and the consequences will tear through his life with the force of a tornado, wreaking havoc for Will and everyone around him, including his colleagues, family, friends—and even the suspects he pursues.
Relentlessly suspenseful and furiously paced, peopled with conflicted, fallible characters who leap from the page, The Kept Woman is a seamless blend of twisty police procedural and ingenious psychological thriller — a searing, unforgettable novel of love, loss, and redemption.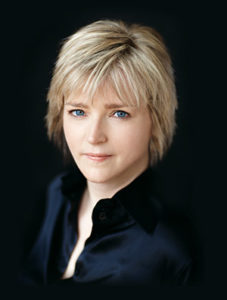 About The Author
Karin Slaughter is the #1 internationally bestselling author of more than a dozen novels, including the Will Trent and Grant County series and the instant New York Times bestselling standalones, Cop Town and Pretty Girls. There are more than 35 million copies of her books in print around the world.
Visit her at http://www.karinslaughter.com
Buy A Copy

Copyright secured by Digiprove © 2016 Margaret Margaret