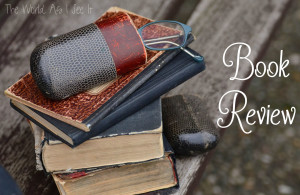 FTC: I received a free copy of this book from the author in exchange for my honest review. I received no other compensation and the opinions expressed in this review are one hundred percent true and my own.
Daughter Of Mine by Laura Fabiani was a slow start for me but after I was three chapters or so in I didn't want to put the book down. At times, I found that I frustrated because I wasn't sure how to pronounce the names of some of the characters and that always bugs me because I love to know how to say their names. This has nothing to do with the book, but it is just something that I wanted to bring up. This book did have slow parts like I said but I had to know how it all ended, so I was willing to push through. I was also intrigued because this book has to do with adoption and since I have been touched by adoption, I am always super interested in books that have something to do with adoption. All I all I did enjoy this book and I hope that the author will write more because I would love to read more books by her. I think this is a book that almost anyone would love and that everyone should check it out.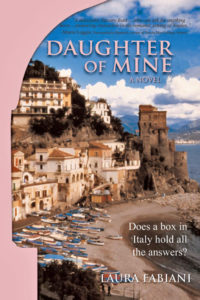 About The Book
Tiziana Manoretti is an only child in her late twenties blessed with loving parents, a promising career, and a best friend who fiercely protects her. When her mother falls seriously ill and the relationship between her parents becomes suddenly strained, a carefully hidden family secret is revealed and Tiziana's seemingly idealistic world is turned upside down. After discovering she was born in a Naples orphanage and subsequently given up for adoption, Tiziana sets out for the small town of Gaeta in an attempt to find her birth parents. Meanwhile, her best friend Christopher is sending her mixed messages, causing her to wonder if there is more to their relationship than just companionship. As she becomes intertwined with a handful of interesting characters who help her uncover her past, Tiziana needs to decide whether her feelings for Christopher are deeper than she realizes. She discovers herself and others all while her family's resilience and love for one another is tested when confronted with a shocking truth. The answers lie in a box found in a closet in Italy, and Tiziana must determine if she wants to embrace the heartache and the pain from her past in order to learn forgiveness and find peace in the future.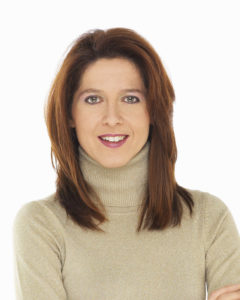 My name is Laura Fabiani and I live in Montreal, Quebec, Canada. I'm an author, book reviewer and blogger since 2009. My reading tastes vary greatly and I read both fiction and non-fiction. I review adult, YA and children's books, since I love reading to my children. I review books for pleasure and learning. I prefer books free of profanity, explicit sex, violence or paranormal themes. I post my reviews on my blog Library of Clean Reads, Goodreads, and Amazon.
As of January 2014, I have started iRead Book Tours in collaboration with Author Marketing Experts. I now coordinate virtual book tours for authors. Find us at www.iReadBookTours.com.
I have a degree in Special Care Counseling and have worked as a psychiatric child counselor and as a special education technician at various institutions. I hold a diploma in Writing for Children and Teenagers and an advanced certificate in TESOL from the Canadian Institute of English. I am currently working in a community centre developing and implementing adapted programs for senior's with Alzheimer's and Parkinson's. I am married to a wonderful man, have two children and I'm trying to write my second novel. It's a busy life!

Copyright secured by Digiprove © 2016 Margaret Margaret