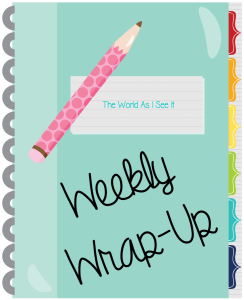 May is almost over and I would be lying if I said I wasn't excited for it to be June.  May has been crazy at my job, and that means that blogging and what not gets put on the back burner so I am hoping things will slow down in the month of June, and I will be able to get things done and get ahead again.
Becky Wade's 'Her One and Only' Porter Prize Pack and $100 Cash Card Giveaway
Through The Shadows by Karen Barnett
Joseph Joubert-Quote Of The Week
Sister Eve And The Blue Nun by Lynne Hinton
The Boy Next Door: Inspirational Romance Anthology (Hometown Romance)
Daughter Of Mine by Laura Fabiani
The Beautiful Pretender by Melanie Dickerson
Those are all of the posts from this past week in case you missed any of them.  I am hoping that I will be able to write a small MS update next week, but we will see how things go.  I hope you all have a great weekend and a great Memorial Day.

Copyright secured by Digiprove © 2016 Margaret Margaret