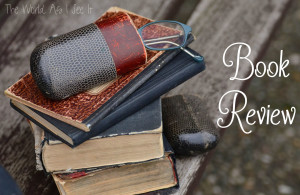 FTC: I received a free copy of this book from Serenade Books in exchange for my honest review. I received no other compensation and the opinions expressed in this review are one hundred percent true and my own.
The Bluebonnet Bride by Pamela Tracy was a super sweet short story. So far I have enjoyed every book I have gotten to review from Serenade Books, and this book was another great one. I think these characters might be my favorite because they seemed the most relatable to me. I loved that this was a shorter book, but I also wish that it had been longer because I enjoyed this characters and I would have loved to get to spend more time with them. I loved this author writing, and I hope that she writes more books because I would like to read more by her. If you love romance novels then I would for sure, recommend this book to you.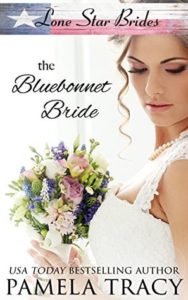 About The Book
USA TODAY bestselling author Pamela Tracy introduces the Lone Star Brides series with a charming story of unexpected love…
Amy has never had a home. Will she find one in the arms of a cowboy?
This is Daniel Starr's year. He's moving up the rankings on the bull-riding circuit and is determined to catch his twin brother. Nothing is going to stop him. Well, almost nothing. When his beloved grandmother falls and needs a caretaker, Daniel finds himself on the road back to Pecan, Texas, rather than making the next rodeo. Why did this happen now? And why, when he's jeopardizing his career to come home, does Miss Bossypants Amy Benjamin think he's not doing enough?
Amy knows all about the swashbuckling Starr Brothers, but anyone who turns his back on her beloved Pecan–and on his own grandmother–doesn't deserve admiration. If Amy had been lucky enough to have family like Grandma Starr, her life would have been so different! Well, she's going to make sure Daniel does his duty. But the longer he stays in Pecan, the harder it'll be to see him go…
Don't miss books 2 & 3 in the Lone Star Brides series:
The Bull Rider's Bride (May 2016)
The Butterfly Bride (June 2016)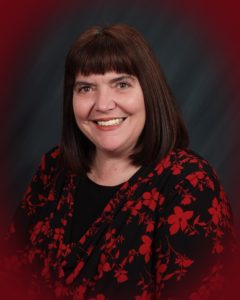 About The Author
Pamela Tracy is a USA Today award-winning author who lives with her husband (He claims to be the inspiration for most of her heroes) and son (He claims to be the interference for most of her writing time.) She was raised in Omaha, Nebraska, and started writing at a very young age (a series of romances, all with David Cassidy as the hero. Sometimes Bobby Sherman would interfere). Then, while earning a BA in Journalism at Texas Tech University in Lubbock, Texas, she picked up the pen again only this time, it was an electric typewriter on which she wrote a very bad science fiction novel.)
First published in 1999 , Pamela has since published more than twenty books. Her suspense novels have garnered her an American Christian Fiction Writer's Carol award and a RITA finalist. You can find out more about Pamela by visiting her website:http://pamelatracy.com

Copyright secured by Digiprove © 2016 Margaret Margaret