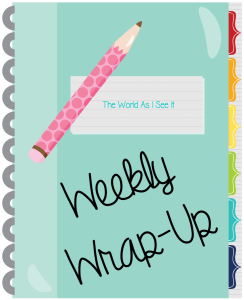 Another week has come to an end, so let's get on to the posts from the past week.
Mars . . . With Venus Rising by Hope Toler Dougherty
Octavia E. Butler-Quote Of The Week
The Bluebonnet Bride by Pamela Tracy
It has been another super crazy week for me so once again all I have time to do is list the posts, and I have more book reviews that will go live next week so be on the lookout for that.  I also am going to try and write a small MS update in the next couple of weeks because I have been having weird things going on lately.  I hope you have had a good week and have a great weekend!

Copyright secured by Digiprove © 2016 Margaret Margaret