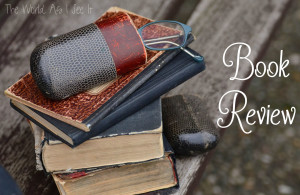 FTC: I received a free copy of this book from Netgalley in exchange for my honest review. I received no other compensation and the opinions expressed in this review are one hundred percent true and my own.
His To Love by Stacey Lynn wasn't my favorite book that I have read lately. I had a hard time getting into the story, and I am not sure why. I had a hard time trying to connect with the characters, and while I was reading it, I found myself looking ahead at what books I have coming up.   I did enjoy the author's style of writing, and I am interested in checking out other books by her because I think this book just wasn't the right fit for me. I am sure that if you love romance novels, then this book will be something you will love it just wasn't the right fit for me.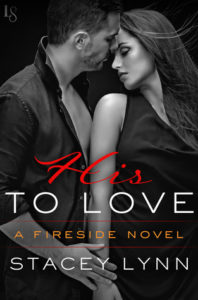 About The Book
In the explosive debut of Stacey Lynn's irresistible Fireside series, a pair of estranged lovers are reunited by dangerous loyalties—and intoxicating desire.
Tyson Blackwell never saw it coming when his Mafia princess girlfriend dumped him and disappeared at the age of eighteen. He never forgot her, either, even after what happened next: the killing of his father, a Detroit PD officer, at the hands of one ofher father's men. Tyson swore revenge, and now, ten years later, the kid who dreamed of a pro football career is a hard-nosed FBI agent, back in town to take down the Galecki crime family once and for all. But Tyson's mission gets complicated fast—because going undercover means seducing the only woman he's ever loved.
Gabriella "Blue" Galecki has been in hiding for a decade. She finally comes home to spend time with her terminally ill mother, only to receive a blast from the past when she runs into Tyson. His brooding eyes and electrifying touch still send chills down her spine. But as heir to the family empire, Blue has been promised to another. Caught in a web of deception, she is tempted to pull the trigger on the boldest risk she's ever taken: trusting Tyson with her life, her body, and her heart.
Includes a special message from the editor, as well as an excerpt from another Loveswept title.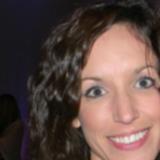 About The Author
Stacey Lynn lives in the midwest with her husband and four young children. She can usually be found lost inside her own head, trying to bring her characters to life. When she's engaged in the real world, she's spending time with her family, drinking large amounts of coffee, and eating Skittles by the handful.
For more information about Stacey Lynn and her upcoming books visit:
www.staceylynnbooks.com
Facebook:http://www.facebook.com/staceylynnbooks
Twitter:@staceylynnbooks

Copyright secured by Digiprove © 2016 Margaret Margaret