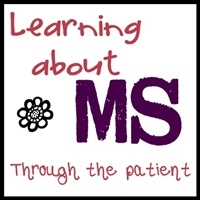 I had an MRI the last Saturday in August and I just had my 6 month appointment with my doctor so I wanted to write a quick update.  I am sure most people aren't really interested in these updates but I want to be able to look back later and see what has changed and this is the easiest way to record how things are now.
Anyway let's get on to how things are for me now.  For the most part things are okay.  I mean I don't feel good hardly ever but I am starting to think that this is my new normal and because of that I am not going to really complain about it.  I know things could be so much worse for me so I am trying to stay positive about everything.
My latest MRI showed that I am still stable and there are no signs that I am developing PML so I can still stay on the Tysabri.  Which for me is a great thing because it is the only thing that has ever kept me stable so for me it does work and I don't know what I would do if I had to stop taking it.  I know that there are pills out now but they are still so knew that I don't want to start on them until they have been out longer.
This is also the first appointment in years where we didn't change any medications and we just are going to keep doing what we are doing and see what happens in the next few months.  The only real change is the fact that my doctor wants to start seeing me every three months now instead of every 6 months which isn't a huge problem just more time-consuming is all.
So all is all I am still stable and nothing much is really going on so I can't really complain about things now.  I have the MS Hug happen a few times in the past couple of weeks but it is hard to say that is what it is when it could also be my back injury so who knows about that.
If you have any questions or requests for something you would like to see please leave them in comments!

Copyright secured by Digiprove © 2014 Margaret Margaret