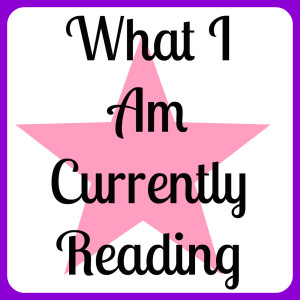 This week for the writers workshop the very first prompt had to have been made just for me.  I am going to write about what I am reading currently.  I have several books that I am reading all at the same time.  I almost always have at least one book that I am reading to review and then I have other books on my Nook that I am reading because they seemed interesting.  Here is a list of just a few of the books I am currently reading.
Unbreakable by Nancy Mehl
Firefly Island by Lisa Wingate
The Hunger Games Trilogy by Suzanne Collins- I have finished the first book and I didn't really get into it.   I haven't started the 2nd one yet and I am not sure that I will ever actually read it but I do have it on my Nook so if I get bored one day I may pick it up again but it isn't something I am planning on reading.

Island of Lost Girls by Jennifer McMahon- Started this one last year sometime and I need to finish it but I keep getting other books I need to review and it keeps getting pushed to the bottom of my list.

A Christmas Home by Greg Kincaid-Lets just say I read the prologue of this book and I am not sure that I am going to be able to finish the book.  Even though I am sure it has a great ending the beginning sucked and made me sad so now I am just staring at the book wondering if it is worth it or not.
Right Where I Belong by Krista McGee
Lone Wolf by Jodi Picoult- I am trying to get this one done because her new  book comes out next month I believe and hate when I get a few books behind.  Her stories don't have to go in order but I love to read them that way.  She is my favorite author and I have read all of her books.
You can also go to my Goodreads page and check out other books I am reading and reviews of some of the other books that I have read.  Just know that I don't have all the books I have ever read listed because that would talk forever.  Read a couple books a week and if I have a slow week at work I can read even more than that.
I am always looking for new authors to read so if you have any that you love please let me know!
What books are you reading?


Copyright secured by Digiprove © 2013 Margaret Margaret