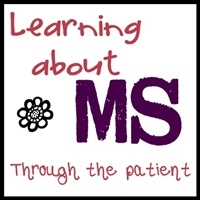 I am not sure if anyone would be interested in the medications I currently on for my MS but I am sure there is someone who would be interested to know what is working for me right now and all the things I have tried that hasn't work for me over the 11 years I have be treating the MS.  For this post I am going to talk about the medications I am currently on and what I am taking them for.
Tysabri-I am currently using this to treat the MS.  I have been on it for over 3 years now and even though it is dangerous I won't stop taking it because it is the only MS drug that is out there right now that is controlling the MS.
Baclofen- I take this three times a day.  There are some days that I may only take it once but depending on pain & how I am feeling I may take it all 3 times.  I use this for the spasms I have and I also use this because of my back injury.  If I don't take this at night I wake up stiff in the morning and in tons of pain.
Zoloft(sertraline)-I take this once a day and it is my antidepressant.  Depression runs in my family but I also think that the MS has made mine worse and also made me super anxious.
Loritab- I use this as needed for pain.  I get 20 pills a month and I usually use them all but  most of them are use the weekend and week after my infusion because that is when I tend to have the most pain.
Fiorinal- I use this for my migraines.  I have had migraines since I was in 5th grade.  Most of the time if I can catch it at the beginning I can stop it from getting super bad but on days that I don't catch it or it doesn't respond to the usual things I have to take 2 of these.  The thing I love about this medication is I can still function at work while I am taking it.
I also use things such as Benadryl, Tylenol, and Ibuprofen almost daily.  If you have any questions about any of the medications please let me know.  Next time I am going to write about what MS treatments I have used and why I stopped using them.

Copyright secured by Digiprove © 2012 Margaret Margaret