Welcome to the Galerie Tour with
Author Steven Greenburg
Galerie by Steven Greenberg was an amazing book. I love that this book goes between modern days and WWII. I loved everything about this book. It was fast paced right from the start and I loved that about this book because it makes reading it seem like it is faster. From the first page I loved Vanesa and I loved seeing her unravel the mystery around her parents and the things they went through during WWII. I loved this authors writing and he is one I am going to be adding to my list of authors to read more books by him. If you love historical fiction and/or WWII I know you will love this book as much as I did.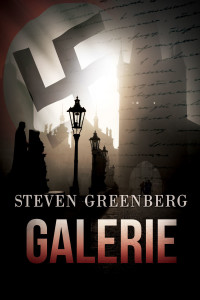 About The Book
Every family holds to secrets, but some are far darker, reach deeper, and touch a rawer nerve than others.
Vanesa Neuman is the daughter of Holocaust survivors, and her childhood in the cramped intimacy of south Tel Aviv is shadowed by her parents' unspoken wartime experiences. The past for her was a closed book… until her father passes away and that book falls literally open. Vanesa must now unravel the mystery of the diary she has received—and the strange symbol within—at all costs.
Set against the backdrop of the Nazi occupation and the Jewish Museum of Prague—Adolf Eichmann's "Museum of an Extinct Race"—Galerie is fast-paced historical fiction in the tradition of Tatiana De Rosnay's Sarah's Key. From Jerusalem's Yad V'Shem Holocaust research center, to the backstreets of Prague, and into the former "paradise ghetto" of Theresienstadt, Vanesa's journey of understanding will reveal a darker family past than she ever imagined—a secret kept alive for over half a century.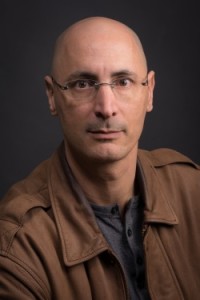 About The Author
Steven Greenburg is a professional writer, as well as a full-time cook, cleaner, chauffeur, and work-at-home Dad for three amazing young children, and the lucky husband of a loving and very supportive wife. Born in Texas and raised in Fort Wayne, Indiana, he emigrated to Israel only months before the first Gulf War, following graduation from Indiana University in 1990. In 1996, Steven was drafted into the Israel Defense Forces, where he served for 12 years as a Reserves Combat Medic. Since 2002, Steven has worked as an independent marketing writer, copywriter and consultant. To find out more about Steven Greenburg, find him on Facebook, Goodreads and his website.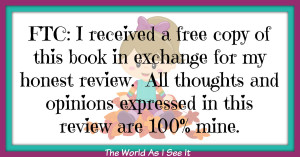 Copyright secured by Digiprove © 2015 Margaret Margaret