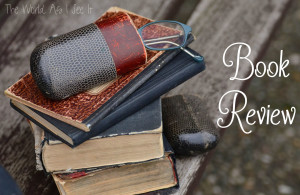 FTC: I received a free copy of this book from the author in exchange for my honest review. I received no other compensation and the opinions expressed in this review are one hundred percent true and my own.
My Sister's Mother by Donna Solecka Urbikas was a fantastic book.  From the first page of this book right through the end, I was in love with this book and this author.  I love that is about real people and what they went through during WWII and the aftermath of it all.  I also liked how she went back and forth between when the author was growing up and when her mother and sister were going through during the war.
There was one sentence that stuck out to me and still sticks out me now.  I am going to share that right here because I think it is something that most people could relate to.  "Just as the last weeks of pregnancy make life so unbearable that a woman rushes joyfully into the pain of labor and delivery, so do the last weeks of life in old age prepare one for death."  What do you think of this statement?
I love most books that have something to do with WWII, but this book was so different from others that I have read over the years.  I have to say that this book might be my favorite because I felt like I really connected with the characters. The authors writing all spoke to me and I was sad when the book was over because I missed the characters.  If you love WWII books and also like real stories, then I think you will enjoy this book as much as I do.
About The Book
Donna Solecka Urbikas grew up in the Midwest during the golden years of the American century. But her Polish-born mother and half sister had endured dehumanizing conditions during World War II, as slave laborers in Siberia. War and exile created a profound bond between mother and older daughter, one that Donna would struggle to find with either of them.
In 1940, Janina Slarzynska and her five-year-old daughter Mira were taken by Soviet secret police (NKVD) from their small family farm in eastern Poland and sent to Siberia with hundreds of thousands of others. So began their odyssey of hunger, disease, cunning survival, desperate escape across a continent, and new love amidst terrible circumstances.
But in the 1950s, baby boomer Donna yearns for a "normal" American family while Janina and Mira are haunted by the past. In this unforgettable memoir, Donna recounts her family history and her own survivor's story, finally understanding the damaged mother who had saved her sister.
Finalist, Best Traditional Non-Fiction Book, Chicago Writers Association
About The Author
Donna Solecka Urbikas was born in Coventry, England, and immigrated with her parents and sister to Chicago in 1952. After careers as a high school science teacher and environmental engineer, she is now a writer, realtor, and community volunteer. She lives in Chicago with her husband.

Copyright secured by Digiprove © 2017 Margaret Margaret