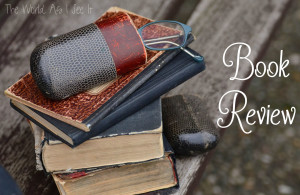 FTC: I received a free copy of this book from Pump Up Your Book in exchange for my honest review. I received no other compensation and the opinions expressed in this review are one hundred percent true and my own.
Boardwalk Summer by Kimberly Fisk was a good book but very predictable. Even with that being said I really did enjoy this book and I would love to read more books by this author.  I really enjoyed her writing and her characters throughout the book.  I really liked Nick, and I am sure that is why I ended up like this book as much as I did.  I have never liked a character so much that I would consider him my "book boyfriend, " but he is that character for me.  I loved reading this book during the summer, and I am sure that most people would as well.  If you are looking for a new chick-lit book to read this summer then I would recommend this book to you.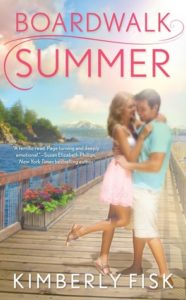 About The Book
In the town of Tranquility Bay, summer is the season of second chances…
Single mother Hope Thompson has built a happy life for herself and her twins in beautiful Tranquility Bay, Washington. She doesn t dwell on her painful past especially not on the man who broke her heart all those years ago. But when Hope s beloved son needs help, she takes a desperate chance and reaches out to her children s father.
Nick Fortune lives life in the spotlight as a champion race car driver. He s shocked to hear from Hope and even more surprised to learn that he s a father. He immediately heads to the Pacific Northwest to confront the past and the woman he once loved.
There, on the quiet lakeshore, Nick and Hope must work together to save their son even if it means facing their complicated past for a second chance as a family."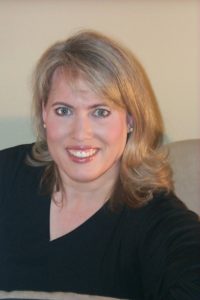 About The Author
In the third grade, my teacher encouraged me to enter a school wide writing contest. Horse crazy even back then, no one was surprised when my story featured a four-legged hero. But everyone was surprised when my story won. The prize? A trip to Seattle to attend the Young Author's Convention. I remember that day as if it were yesterday. The dress my mom made me for the big day…the ferryboat ride…meeting my first published author (Stephen Cosgrove just in case you were wondering). And my shoes. New shoes. Shoes with heels! (All of a 1/4 of an inch but, hey, a girl has to start somewhere).
The writing bug bit and bit hard. But real life intruded on my fictional world. Marriage, motherhood and a demanding job derailed me for a few years but then something wonderful happened. Actually, several pretty wonderful things. After the birth of our youngest son, I decided to leave my job. One day while I was busy chasing toddlers and changing diapers, my husband handed me an article from our hometown paper highlighting the local Romance Writers of America chapter. A whole world of writers and readers? Heaven. But the wonderfulness didn't stop there. Soon after joining RWA, I met the amazing and incredibly talented Kristin Hannah who was looking for an assistant. Somehow I landed this dream job. With Kristin's generous guidance and the support of the world's best critique group, it took me a few years to finish my first novel. (Okay, six, but who's counting.) It then took the prodding of my amazingly supportive friends to convince me to enter RWA's Golden Heart contest. When they announced that I had won, I wish I could say I was speechless. Surprised? Yes! Shocked? Yes! Yes!! But speechless? How I wish. No. I cried. Like a baby.
While that manuscript didn't immediately find a publisher, it did land me the world's best agency. And my second book, Lake Magic, found the perfect home.
Besides spending time with family, ignoring my messy house and writing, I love reading, having exercised, having weeded, and having figured out what's for dinner.
WEBSITE & SOCIAL LINKS:
Excerpt

Copyright secured by Digiprove © 2017 Margaret Margaret