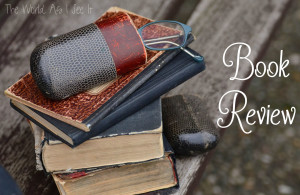 FTC: I received a free copy of this book from the author in exchange for my honest review. I received no other compensation and the opinions expressed in this review are one hundred percent true and my own.
Abuse of Discretion by Pamela Samuels Young was a fascinating book.  This wasn't one of my favorites, but overall I did like the book.  I didn't feel like I could connect with the characters, so I had a rough time reading it, but I did get through it.  It did have spots where I didn't want to put the book down but those times always passed after a few chapters.  I did love getting a look at what the juvenile justice system might be like in the United States.  I felt terrible for Graylin throughout most of the book because he got caught up in something that I am sure most teenagers in this country do and deal with on a regular basis.  If you are looking for a book that takes place in current times than I think this book is the one for you.  I tend not to like books that take place in the world we are currently living in because I am so tired of always hearing about things like this happening.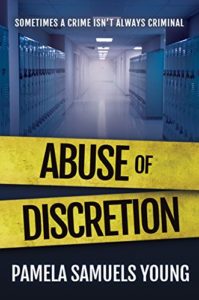 About The Book
Title: ABUSE OF DISCRETION
Author: Pamela Samuels Young
Publisher: Goldman House Publishing
Pages: 352
Genre: Mystery
A Kid's Curiosity … A Parent's Nightmare
The award-winning author of "Anybody's Daughter" is back with an addictive courtroom drama that gives readers a shocking look inside the juvenile criminal justice system.
Graylin Alexander is a model fourteen-year-old. When his adolescent curiosity gets the best of him, Graylin finds himself embroiled in a sexting scandal that threatens to ruin his life. Jenny Ungerman, the attorney hired to defend Graylin, is smart, confident and committed. She isn't thrilled, however, when ex-prosecutor Angela Evans joins Graylin's defense team. The two women instantly butt heads. Can they put aside their differences long enough to ensure Graylin gets justice?
Unbeknownst to Angela, her boyfriend Dre is wrestling with his own drama. Someone from his past wants him dead. For Dre, his response is simple—kill or be killed.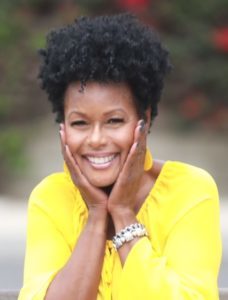 About The Author
Pamela Samuels Young has always abided by the philosophy that you create the change you want to see. She set giant-sized goals and used her talent, tenacity and positive outlook to accomplish them. Pamela consequently achieved success in both the corporate arena and literary world simultaneously.
An author, attorney and motivational speaker, Pamela spent fifteen years as Managing Counsel for Toyota, specializing in labor and employment law. While still practicing law, Pamela began moonlighting as a mystery writer because of the absence of women and people of color depicted in the legal thrillers she read. She is now an award-winning author of multiple legal thrillers, including Anybody's Daughter, which won the NAACP Image Award for Outstanding Fiction, and her new release, Abuse of Discretion, a shocking look at the juvenile justice system in the context of a troubling teen sexting case.
Prior to her legal career, spent several years as a television news writer and associate producer. She received a bachelor's degree in journalism from USC and earned a master's degree in broadcasting from Northwestern University and a law degree from UC Berkeley School of Law. She is a frequent speaker on the topics of teen sexting, child sex trafficking, self-empowerment and fiction writing.
WEBSITE & SOCIAL LINKS:
Buy A Copy
Read An Excerpt

Copyright secured by Digiprove © 2017 Margaret Margaret