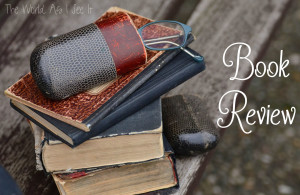 FTC: I received a free copy of this book from Pump Up Your Book in exchange for my honest review. I received no other compensation and the opinions expressed in this review are one hundred percent true and my own.
The Runaway Rock Star by Veronica Blade was a sweet romance novel.  I feel in love with the Liam right from the start, and because of that, I was able to finish this book pretty fast.  I read this book in two days because I didn't want to put it down.   I also loved Emma's daughter because she reminded me so much of my nephew and kids that age always makes me smile.  I loved how hard working Emma was and how she was a great mother.  I knew how this book would end even though I didn't know the exact way things would happen.  I loved that this book didn't have over the top sex scenes in it. There weren't any parts of this book that made me uncomfortable reading it, and I don't think that it would really offend anyone else either.  If you don't like super-explicit sex scenes than I know you will enjoy this book.  I loved the setting of this book as well.  I can't wait to pick up more books by this author in the future.
About The Book
NOTE: As with all Veronica Blade books, this is a sweet, semi-clean romance.
An infamous bad-boy rocker falls for a small-town girl who has no idea who he is. Considering his reputation, that's probably a good thing.
After his latest escapade splashes across the tabloids, Grammy-winning bad-boy Liam Blackwell questions his own choices. He alters his appearance, hits the road and drives until hunger forces him to stop at The Wagon Wheel. Mesmerized by the pretty bartender, he lingers and, with each passing moment, staying becomes easier to imagine. But he doesn't do relationships and Emma isn't a one-night kind of girl. And when this small-town girl learns all about his big city life, wouldn't she dump him anyway?
When a stranger walks into The Wagon Wheel wearing leather and a sexy grin, Emma Taylor is instantly drawn to him. But raising a child alone is hard enough at twenty-one without adding his kind of trouble into the mix. Though Emma sees more in Liam beyond the bruised knuckles and tattoos, she can't risk temptation again or allow herself to hope for love, because when he inevitably blows out of town, he'll just be another guy who broke her heart.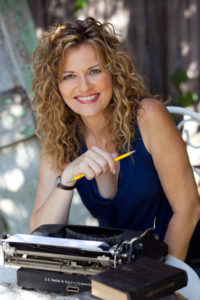 About The Author
Brain candy. Cleansing your reading palate one book at a time.
Veronica Blade lives in Southern California with her husband and children. By day she runs the family business, but each night she slips away to spin her tales. She writes stories about young adults to relive her own childhood and to live vicariously through her characters. Except her heroes and heroines lead far more interesting lives — and they are always way hotter.

Copyright secured by Digiprove © 2018 Margaret Margaret