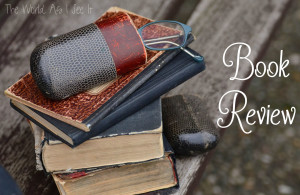 FTC: I received a free copy of this book from Aurora Publicity in exchange for my honest review. I received no other compensation and the opinions expressed in this review are one hundred percent true and my own.
Bedlam by Autumn Sand was a book that I sat down and read in a couple of hours because I didn't want to put it down. I liked Anaya and Tony from the start of the book which always makes for a good book. There are things in this book that may trigger some people so if you are sensitive to rape and domestic violence I wouldn't read this book. The author doesn't go into a ton of details about those subjects, but they are there, so I want you to be aware of it. Not only did I read this book I also read the next book in the series on Saturday as well, and the review of that book will be up tomorrow morning so keep your eyes open for that review. This is the first book in the series, but you don't have to read them in order, so if you don't only want to read one, then you can just pick that one up and not have to worry about being lost. These types of books are my guilty pleasure books, and this one didn't let me down in the least. If you are looking for a great romance novel to read this summer I would one hundred percent recommend this book to you.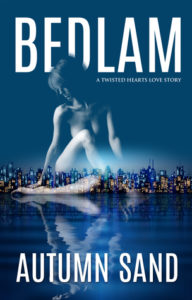 About The Book
Anaya
The whole fairy-tale.
A forever love.
And I thought I found it.
What I really found was
Danger, corruption, and betrayal.
Then, I meet him,
The gorgeous, tall man with topaz eyes.
He sets my pulse on fire,
And changes everything.
But he's hiding something.
Not letting me in.
As an interior designer,
It's my job to spot the wrinkle,
The problem.
Now, I'm determined to fix it,
For both of us.
Tony
She's everything I want,
And everything I can't have.
The brown-eyed beauty lights up
My dark and grim life.
But I can't fall for her,
Can't let her know the truth.
My past will destroy her,
Destroy us.
Will the bedlam of the past ruin our future together?
About The Author
Autumn Sands was born and raised in New York City. Considering herself a true New Yorker in every way from the restaurants that she eats to the shoe fetish she has. Oh yes at one time Autumn has had a shoe collection of 300 and has the credit card statements to prove it. Other than shoe shopping she has various interests such as reading, writing, and traveling. Autumn has worked in the fashion industry for most of her adult life before pursuing writing. She is reluctant to call herself an author but considers herself a person who writes words that people just so happen to like to read. As you can tell Autumn has a sarcastic sense of humor and loves to make her friends laugh in all occasions. She enjoys a good glass of wine but her go to drink of choice is a Jack Daniels and coke with a twist of lime. None of those froufrou girlie drinks for her.

Copyright secured by Digiprove © 2017 Margaret Margaret