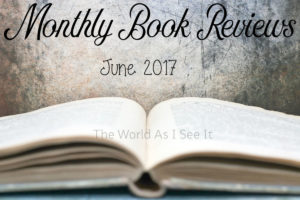 I can't believe that we are the half way point for this year.  It seems like just yesterday it was New Years and now we are on the downhill side of the year.  Anyway, let's get on to the reviews that I have scheduled for this month.
June 1st– Lola by Melissa Scrivner Love
June 2nd–Driver Confessional by David L. Winters
June 3rd– The Great Chattanooga Bicycle Race by Mike H. Mizrahi
June 7th– Deadly Spirits by E. Michael Helms
June 8th–  Jellybeaners by Gene Scott
June 13th– Bedlam by Autumn Sand
June 14th– Mayhem by Autumn Sand
June 16th– More Than A Soldier by D.M. Annechino
June 21st– Operation Scorpion by John Beyer
June 22nd-Three On A Match by Gino B. Bardi
June 27th– Never Forget by Richard Davis
June 28th– Practicing Normal by Cara Sue Achterberg
Those are all of the books that I have scheduled for June so far.  That being said I am almost always willing to read a book on short notice if the book is one that I am one hundred percent sure that I will love.
What book are you currently reading and/or what book do you think I should check out?

What author are you loving and you think I would love to read?

Copyright secured by Digiprove © 2017 Margaret Margaret