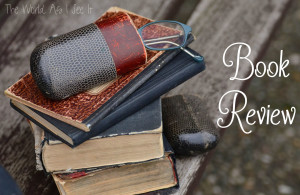 FTC: I received a free copy of this book from Blogging For Books in exchange for my honest review. I received no other compensation and the opinions expressed in this review are one hundred percent true and my own.
Lola by Melissa Scrivner Love was a great book, but there are some things that would offend some people because of the content.  I am going to give you a few of the things that might offend you if you get easily offended.  There was a "sex" scene, but they didn't get into a ton of detail when it came to this scene, but it was in there.  The book is about drug dealers so that may also offend people and there are also some parts where the language used might offend people as well.  Now that I have gotten that all out of the way I want to talk about this book and why I liked it as much as I did.  I love that the gang leader is a female.  I think it is great to make the leader a woman and it also made this book so different from anything else that I have read before.  None of the things I talked about during the first part of this review bothered me, in fact, I ended up liking this book that much more because it wasn't as boring as some books can be when they don't have anything "bad" in them.  If you love thriller type books than I think this book might be a good fit for you.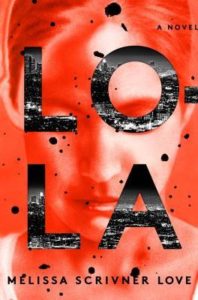 About The Book
The Crenshaw Six are a small but up-and-coming gang in South Central LA who have recently been drawn into an escalating war between rival drug cartels. To outsiders, the Crenshaw Six appear to be led by a man named Garcia . . . but what no one has figured out is that the gang's real leader (and secret weapon) is Garcia's girlfriend, a brilliant young woman named Lola.
Lola has mastered playing the role of submissive girlfriend, and in the man's world she inhabits she is consistently underestimated. But in truth she is much, much smarter–and in many ways tougher and more ruthless–than any of the men around her, and as the gang is increasingly sucked into a world of high-stakes betrayal and brutal violence, her skills and leadership become their only hope of survival.
An astonishing debut crime thriller about an unforgettable woman who combines the genius and ferocity of Lisbeth Salander with the ruthless ambition of Walter White. Lola marks the debut of a hugely exciting new thriller writer, and of a singular, magnificent character unlike anyone else in fiction.
About The Author
MELISSA SCRIVNER LOVE was born to a police officer father and a court stenographer mother. After earning a master's degree in English Literature from New York University, Melissa moved to Los Angeles, where she has lived for over a decade. During that time, she has written for several television shows, among them Life, CSI: Miami, and Person of Interest. She and her husband, a comedy writer and Los Angeles native, welcomed their daughter in 2014. Lola is her first novel.

Copyright secured by Digiprove © 2017 Margaret Margaret