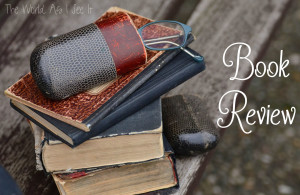 FTC: I received a free copy of this book from BookLook in exchange for my honest review. I received no other compensation and the opinions expressed in this review are one hundred percent true and my own.
The Paths We Walk Trails by Felicia Ferguson was a book that I had a hard time getting interested in and staying interested in.  It is rare that I read books that I struggle with as much as I did with this one.  I only got through just over half of the book before I put it down and just walked away from it.  I am usually able to keep reading a book, but I couldn't stay interested in this book for some reason.  With that being said though this book was well written and I am sure that most people would enjoy this book, but it just wasn't the right fit for me.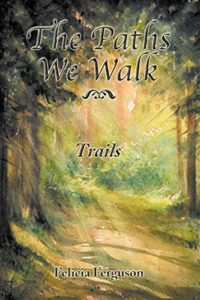 About The Book
Set in Fairhope, Alabama, and the beach resort area of Scenic Highway 30A in Florida's Panhandle, four thirty-something ladies, support each other through the triumphs and hard decisions of life. When their own ladies' retreat is canceled by the sudden illness of its veteran coordinator, Deli, Jess, Anne, and Lindsay travel to Seaside, Florida, for a local church's meeting on biblical reflection and meditation. The verses they study bring unexpected insights into their relationships with God, their families, and even themselves.
Single ladies, Deli and Jess, gain greater insight into what it means to be a part of a godly relationship. Deli battles her abuse history and takes a step of faith toward a future she never imagined could be hers. Jess, on the other hand, struggles to come to terms with her failing three-year relationship with a man who has little interest in God and faith. Meanwhile, Anne and Lindsay confront issues of motherhood. Anne's pre-teen daughter has begun a slow descent into silence and moodiness leading Anne to question her long-held beliefs about parenting. Lindsay has her own questions, but with two young daughters now both school-aged, hers is a battle of mother's guilt against a possible return to her first love: a career in law.
Their questions are our questions. Their journeys are our journeys. Come join them as they discover their own answers and God's plan for their lives on The Paths We Walk.

About The Author
Faith
Being a follower of Jesus is the most important role in my life. I love being involved in small groups and Bible studies and have made treasured friendships in each. I am a firm believer that each person has a journey that is unique to them. As Christians, our mission should be to support each other on our walks.
Fun
I love to travel and experience new places learn about the culture of the area. The back of my MINI Cooper is covered in decals from the cities and countries I've visited. I like to joke that it's my moving passport! Scotland, England, and Charleston will play supporting roles in the upcoming additions to The Paths We Walk series.
Family
Although I am single, God has surrounded me with a tremendous group of people I call my family. Some are related by blood, others only by love. Without each of them I would not be the person I am today nor would I be growing into the person God sees me be.  I do have two children (four-legged and furry) who keep me on my toes and always make me smile. I call them my "salt and pepper shakers." Buttercup and Lillie are French Bulldogs and half-sisters from Frenchy Farms in Venice, Florida. 

Copyright secured by Digiprove © 2017 Margaret Margaret