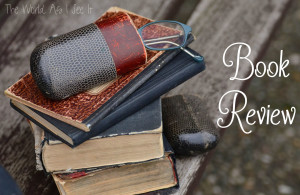 FTC: I received a free copy of this book from BookLook in exchange for my honest review. I received no other compensation and the opinions expressed in this review are one hundred percent true and my own.
A Fine Piece of Chocolate by Jacqueline R. Banks was a book I had a really time getting through.  I always try and find something good about the books that I review but I didn't like this book at all, and I was glad when it was finally over.  I couldn't stay interested in this book and I was just wishing that it would end quickly.  I also felt like this book wasn't well written and at times it left me confused trying to figure out what was going on in the book.  Like I said before I always try and find something good about a book that I am going to review but I can't think of anything that I liked or enjoyed about this book.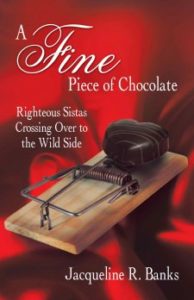 About The Book
Showing that love doesn't have to be a four-letter word and that redemption is possible, this novel follows three women all involved in the universal search of finding love. Instead, they find lust, betrayal, compromise, and finally, redemption. Banks sends a powerful message through these characters, encouraging readers to know their values, love themselves, and never compromise what is near and dear to them.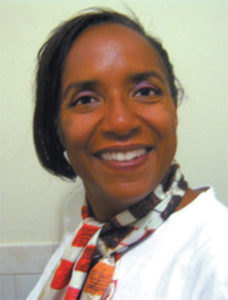 About The Author
Jacqueline R. Banks is a native New Yorker who enjoys reading, writing and life in general. Learn life's lessons and become a stronger person for it, is her life philosophy. Self-described as a lifelong learner, Banks is a product of the New York City public school system and believes that education opens doors. A graduate of both Hunter College and The City College in New York, Banks became a New York City public high school teacher, enjoying a 28-year tenure.
Always having an interest in why people behave as they do encourage Banks to pursue a bachelor's degree in psychology at Hunter College and a master's degree in education from the City College of New York. Navigating youth at a tempestuous time in many of their lives and helping to guide them in making wise decisions has been a passion for Banks.
After a brief marriage, which produced one son, Trevor, Banks became an advocate for parents and was ministry leader for the single parent's ministry at her church, Bethel Gospel Assembly in New York City. Believing in the importance of having a sister circle of friends as well as the male input of "brother friends" to get a complete perspective of life is a way of developing healthy intimate relationships and getting on the path of relationship victory.

Copyright secured by Digiprove © 2017 Margaret Margaret