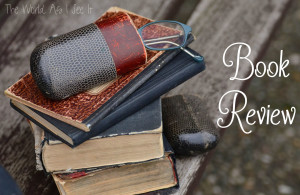 FTC: I received a free copy of this book from BookLook in exchange for my honest review. I received no other compensation and the opinions expressed in this review are one hundred percent true and my own.
An Amish Home by Beth Wiseman, Amy Clipston, Kathleen Fuller, Ruth Reid was a good book.  I have read quite a few books like this one now, and I think that they are some of the favorites because they usually have three to four short stories in them and I like being able to finish a story and move on to the next one at a fast pace.  I am going to share some thoughts that I had on each of the stories because that is the easiest way to review them.
A Cup Half Full by Beth Wiseman
It took me a few chapters to get into this book.  I felt so bad for the characters in this book because of everything that happened right before this book started.  I did find that this story is the typical story about the Amish and that isn't a bad this because I love these types of books.
Home Sweet Home by Amy Clipston
This was my favorite story in this book.  I liked that it had an Amish family in the book, but they weren't the main characters.  I loved that you get a different point of view in this book because the main characters are just regular people and they are helped by the Amish family.  This story just made me feel good by the end of the book because I feel in love with the characters in this story and this is one that I wished would have been a longer story because I was sad to see these characters go.
A Flicker of Hope by Ruth Reid
I had a really hard time getting into this book because I didn't connect with these characters like I usually do.  I am not sure why I didn't like this story, but this is one that I was glad that the story was short because I don't know that I could force myself to finish this book if it had been any longer.
Building Faith by Kathleen Fuller
I think that this story was my second favorite because I loved that Faith wasn't the typical Amish women and she did things that most Amish women don't do.  I also wished that this book had been a full-length book because I was sad that it was so short.  I did think that this book was predictable, but I still loved it.
All in all, if you are looking to get into reading Amish fiction I would recommend picking up a book like this because it is an excellent way to read different stories but not be committed to an entire book if you end up not liking the book.
About The Book
A Cup Half Full by Beth Wiseman—Sarah Lantz always dreamed of the perfect home, the perfect husband, the perfect family. When she married Abram, she knew she was on her way to securing her perfect life. All of that changes in one moment when an accident leaves her unable to walk and confined to a wheelchair, dashing all of her dreams. As Abram starts to transform their home, Sarah begins a transformation in her spirit, and she begins, once again, to see her cup as half full.
Home Sweet Home by Amy Clipston—Down on their luck and desperate after they are evicted from their small apartment, Chace, and Mia O'Conner reluctantly take Chace's Amish boss up on his offer to rent them the daadihaus located on his property. They are certain they will never feel at home in the rustic cabin without any modern conveniences, and they start to blame each other for their seemingly hopeless situation. But with the help of their new Amish friends, Chace and Mia begin to enjoy their cozy cabin and realize that home really is where the heart is.
A Flicker of Hope by Ruth Reid—Fifteen years ago, Thomas and Noreen King were blissful newlyweds. Young, naive, and in love, life was rosy . . . for a while. Then trials and tribulations rocked their foundation, shattering them emotionally, and soon, their marriage was in shards. All hope for restoring their previously unshakable union seems lost. When a fire destroys their home, Thomas and Noreen are left to sift through the rubble. As uncovered items from the remains of the house shake loose memories of the past, Thomas and Noreen begin to draw closer and a flicker of hope—and love—is re-ignited.
Building Faith by Kathleen Fuller—Faith Miller knows that carpentry is an unlikely hobby for a young Amish woman, but she loves the work, and it keeps the memory of her grandfather alive. So when her cousin asks Faith to build the cabinets in her new home, Faith is only too happy to take on the job, even if it is the most ambitious project she has ever taken on. The only catch is that she has to work with her ex-fiance, Silas. As they work to build Martha's kitchen, can they put the past behind them and start to build faith in one another again?
About The Author's

Beth Wiseman
"I wish I had the time to review books and chat with you here, but my writing deadlines just don't allow it. Please like my Fans of Beth Wiseman Page on Facebook where I try to post any news and interact with readers."
Beth is the best-selling and award-winning author of the Daughters of the Promise series – Plain Perfect, Plain Pursuit, Plain Promise, Plain Paradise, and Plain Proposal. She is contracted with HarperCollins Christian Publishing. Her other series–the Land of Canaan Novels–begins with Seek Me With All Your Heart, then The Wonder of Your Love and now, His Love Endures Forever. Seek Me With All Your Heart is the first Amish fiction book selected as a Women of Faith novel in 2011. Beth has also written three contemporary Christian fiction novels, Need You Now published in 2012 and The House That Love Built in 2013. In The Promise, (2014) Beth jumps way outside the box. This story takes readers far away from Amish Country and small Texas towns to a dangerous place on the other side of the world. Inspired by a true story, Beth believes this is the book she's been working toward for a long time. 2015 brings Beth back to the Pennsylvania Amish with her new series, Amish Secrets. She is currently working on book #2 following much success with book #1, Her Brother's Keeper.
You can also follow Beth on Twitter: @BethWiseman

Amy Clipston
Hi, I'm Amy Clipston. I am an author of Amish and Christian fiction with HarperCollins Christian Publishing. Most of my books focus on the Amish community, faith, and love. I also write romance novels and young adult inspirational stories

Kathleen Fuller
Kathleen is the best-selling author of over thirty books, including the Hearts of Middlefield Series and the A Middlefield Family Series. She lives with her husband and three children in Northeast Ohio. Kathleen loves to hear from readers.

Ruth Reid
Ruth Reid is a CBA and ECPA best-selling author of the Heaven on Earth series. She's a full-time pharmacist who resides in Florida with her husband and three children.
Find out more about Ruth at:http://ruthreid.com

Copyright secured by Digiprove © 2017 Margaret Margaret