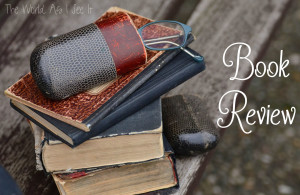 FTC: I received a free copy of this book from Netgalley in exchange for my honest review. I received no other compensation and the opinions expressed in this review are one hundred percent true and my own.
The Kill Sign by Nichole Christoff was a good book.  I took a few chapters for me to get into the book but I am glad that I stuck with it because in the end, I did end up enjoying the story.  This is the fourth book in the Jamie Sinclair series and the first one that I have read.  That being said I understood everything that was going on, so you don't have to read the books in order if you don't want to.  It is a slow started, but after I few chapters I didn't want to put it down.  This book did keep me on the edge of my seat, and it was one that I found myself staying up way too late because I hate putting books like this down when things are happening so fast.  This is the first book I have read by this author and since this is the fourth book in the series I will be reading the other books in the series in the future.

About The Book
Security specialist and PI Jamie Sinclair finds herself in deadly waters off the steamy Gulf Coast in this combustible thriller from the award-winning author of The Kill Box.
Never in her life has Jamie Sinclair anticipated a weekend getaway more. After four months apart, she's flying to Mississippi to see her would-be boyfriend, military police officer Adam Barrett. Barrett's currently stationed in the same Gulf Coast town where Jamie got her start as a private investigator, and she's equally excited to reconnect with her old mentor, Ray Walther, and his pregnant wife, Corinne, who's Jamie's best friend.
But all hopes for a relaxing and romantic weekend are shattered when a dirty bomb explodes on a riverboat packed with military, killing dozens of soldiers. In the chaotic aftermath, Jamie believes that she spots the bomber—and recognizes him from her past. As Barrett and Jamie race to catch the terrorist before he strikes again, Ray and Corinne become targets themselves. And this time around, Jamie won't let a little thing like the law keep her from protecting the people she loves most—no matter the cost.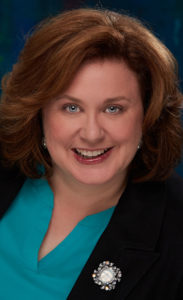 Nichole Christoff is a writer, broadcaster, and military spouse who has worked on air and behind the scenes producing and promoting content for radio, television news, and the public relations industry across the United States and Canada. Nic is the award-winning author of the Jamie Sinclair series featuring army brat Jamie Sinclair, a private-eye-turned-security-specialist. She swears she owes her taste in fiction to Raymond Chandler, James Thurber, and Jane Austen. Nic's novel The Kill Shot is a 2016 Daphne du Maurier Award for Excellence in Mystery/Suspense nominee.

Copyright secured by Digiprove © 2016 Margaret Margaret