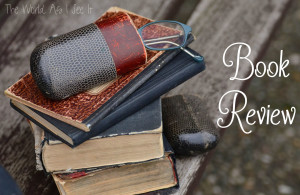 FTC: I received a free copy of this book from Netgalley in exchange for my honest review. I received no other compensation and the opinions expressed in this review are one hundred percent true and my own.
The Twilight Wife by A.J. Banner was an extraordinary book.  I have read a book like this one in quite a while, and I am so glad that I decided to review this book because it was a great book.  I don't read these type of books all that often because even though that I love them I always end up staying up way too late because I have to know what happens next.  This is the first book I have read by this author, and I can't wait to read other books by her because she hooked me right from the first page and I didn't want to put the book down until I was finished.  I didn't like Jacob from the outset because he seemed off to me from the outset.  If you are looking for a book that will keep you on the edge of your seat, I would recommend this book to you.  If you have read it already what did you think of it?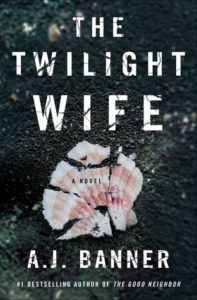 About The Book
From bestselling author A.J. Banner comes a dazzling new novel of psychological suspense in the vein of S.J. Watson's Before I Go to Sleep and Mary Kubica's The Good Girl that questions just how much we can trust the people around us.
Thirty-four-year-old marine biologist Kyra Winthrop remembers nothing about the diving accident that left her with a complex form of memory loss. With only brief flashes of the last few years of her life, her world has narrowed to a few close friendships on the island where she lives with her devoted husband, Jacob.
But all is not what it seems. Kyra begins to have visions—or are they memories?—of a rocky marriage, broken promises, and cryptic relationships with the island residents, whom she believes to be her friends.
As Kyra races to uncover her past, the truth becomes a terrifying nightmare. A twisty, immersive thriller, The Twilight Wife will keep readers enthralled through the final, shocking twist.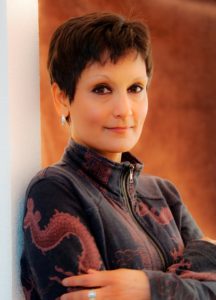 About The Author
A. J. Banner grew up reading Agatha Christie, Daphne du Maurier, and other masters of love and mystery. She enjoyed sneaking thrillers from her parents' library, which gave her excellent fodder for her first novel of psychological suspense, The Good Neighbor. Born in India and raised in North America, she always dreamed of writing gripping stories in which nothing is what it seems. She's hard at work on her next novel in her home office overlooking a Pacific Northwest forest.

Copyright secured by Digiprove © 2016 Margaret Margaret