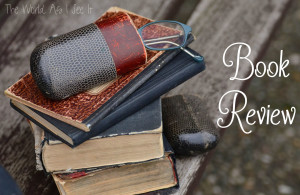 FTC: I received a free copy of this book from iRead in exchange for my honest review. I received no other compensation and the opinions expressed in this review are one hundred percent true and my own.
Relentless: An Elisabeth Reinhardt Thriller by Nancy J Alexander was a great audiobook.  I enjoyed listening to this book as I was driving to and from work.  I would totally get into what was going on in the book and because of that it keep me from getting super pissed off while I was driving.  I enjoyed that the author was the narrator of this book.  I just liked knowing that the person who wrote the book was telling the story and for some reason, it made me like this audiobook even more.  This is another book that kept me on the edge of my seat throughout the entire thing because of how well it was written.  I did find that when I got home from work, I would sit in my car until I was able to get through the chapter I was on because I hated having to put this book down and do something else.  If you love thriller/suspense books than I know, you will love this book as much as I did.  If you have read or listened to it what did you think of it???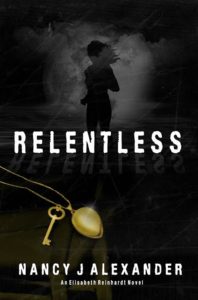 About The Book
"The little girl lay under the hay stack scarcely breathing. Sweat poured down her face and dripped into her eyes; her heart pounded through her thin chest. Tiny flecks of hay clung to her wet skin, making her itch. She squeezed her nose tightly afraid she'd sneeze. Eyes clamped shut, she lay there. Flies buzzed around her, crawling on her. She didn't move. She didn't know how long she'd been there in the loft. She didn't care how long she stayed. She couldn't move. Not yet."
Nearly a lifetime after a childhood filled with misery and abuse, Gina, now a successful doctor, finds herself thrown back into a terrifying world where her nightmares become far more than just a dream. With the help of an unconventional therapist with secrets of her own, the hunt is on and Gina fights for her life in this harrowing tale of cat and mouse.

About The Author
Love of the mystery/thriller genre combines with psychotherapy training and experience to produce an emotionally supercharged dramatic novel. Nancy Alexander has devoted much of her professional life to helping survivors of childhood trauma; their distress has been ingrained and works to create characters who give voice to their plight. To analyze the evil minds that prey on others and the intricacies of law enforcers who pursue them seemed a natural interlacing of professional, literary and creative interests.
Connect with the author:  Website  ~  Twitter  ~  Facebook
Buy A Copy
Enter To Win
a Rafflecopter giveaway

Copyright secured by Digiprove © 2016 Margaret Margaret