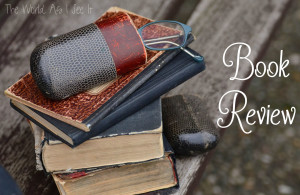 FTC: I received a free copy of this book fromiRead Book Tours in exchange for my honest review. I received no other compensation and the opinions expressed in this review are one hundred percent true and my own.
Killer in the Band by Lauren Carr was another great book by this author. I have read several other books by this author and this one didn't let me down. I love that this author has created an entire world with her books. A lot of her books are intertwined even though they aren't all in the same series of books. This is one author that I know I will be reading more books by her in the future because I love her style of writing and her characters. If you are looking for mystery books that don't have super graphic scenes than these books are ones that I know you will enjoy as much as I have enjoyed them.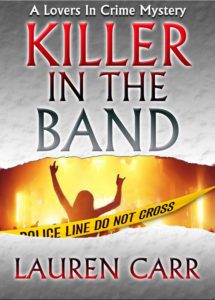 About The Book
Summer of Love & Murder
Joshua's eldest son, Joshua "J.J." Thornton Jr., has graduated at the top of his class from law school and returns home to spend the summer studying for the bar exam. However, to Joshua's and Cameron's shock and dismay, J.J. moves into the main house at Russell Ridge Farm, the largest dairy farm in the Ohio Valley, to rekindle a romance with Suellen Russell, a onetime leader of a rock group who's twice his age. Quickly, they learn that she has been keeping a deep dark secret.
The move brings long-buried tensions between the father and son to the surface. But when a brutal killer strikes, the Lovers in Crime must set all differences aside to solve the crime before J.J. ends up in the cross hairs of a murderer.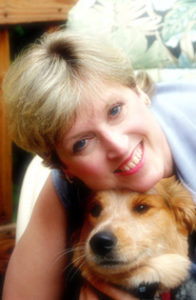 About The Author
Lauren Carr is the international best-selling author of the Mac Faraday, Lovers in Crime, and Thorny Rose Mysteries—over twenty titles across three fast-paced mystery series filled with twists and turns!
Book reviewers and readers alike rave about how Lauren Carr's seamlessly crosses genres to include mystery, suspense, romance, and humor.
Lauren is a popular speaker who has made appearances at schools, youth groups, and on author panels at conventions. She lives with her husband, son, and four dogs (including the real Gnarly) on a mountain in Harpers Ferry, WV.
Connect with Lauren: Website  ~  Twitter  ~  Facebook
Buy A Copy
Enter To Win
a Rafflecopter giveaway
Book Trailer
Excerpt
Prologue
Eleven Years Ago—Dixmont State Hospital, Outside of Pittsburgh, Pennsylvania
"Hard to believe this was once a state-of-the-art psychiatric hospital," the young Pennsylvania state trooper said to his partner, an older officer who seemed unimpressed with the long history of the century-old hospital that rested on top of a hill overlooking a major freeway and railroad tracks.
Heavily damaged by fire and decades of neglect, the complex's main building had once been a historic landmark, a toast to what had been considered cutting-edge psychiat- ric treatment back in the 1800s. More than a century later, the many buildings that made up the facility lay in ruins, decaying, and the grounds were overgrown and covered in trash left by kids, psychics, and  filmmakers.
"Only goes to show you how quickly the state of the art can become out of date," the older officer grumbled. "Do you have any idea how many crazies died here? How many are buried in that cemetery?"

Copyright secured by Digiprove © 2016 Margaret Margaret