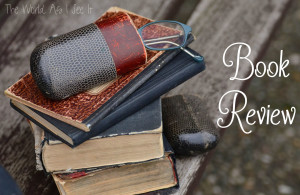 FTC: I received a free copy of this book from Blogging For Books in exchange for my honest review. I received no other compensation and the opinions expressed in this review are one hundred percent true and my own.
Home On The Range by Ruth Logan Herne was a great book. This is the second book in the series, but you don't need to read the first book if you don't want to. You can click here to check out my review on the first book if you are interested in that book. I enjoyed that I got to check in with the characters from the first book and I also got to know the characters in this book. I think Cheyenne is my favorite character in this series because I feel like I can relate to her the most. I also had a rough childhood, so I understood how she felt and why she did some of the things that she did throughout the book. I enjoyed this book more than the first book because I felt like I could relate to these characters better than the characters in the first book. If you love chick lit books that I am sure will love this book.
About The Book
A cowboy romance with a heart of gold, in Home on the Range author Ruth Logan Herne, returns readers to the Double S Ranch where God and family are first, but love is certain to follow the Stafford menfolk. Nick made all the wrong choices for all the wrong reasons. His father had failed at marriage and fatherhood. Nick was determined to show him up. He'd be a better husband, better father, and a better ranch manager than Sam Stafford ever hoped to be. But Nick's wife Whitney hated the ranch, and she walked out on Nick and their two beautiful daughters three years ago. For a long time Nick pretended everything was fine and when his stubborn nature is finally challenged by trouble with his young girls, he's faced with the changes he should have made long ago. Psychologist, Dr. Elsa Andreas had a thriving family therapy practice, a school commission, a good life, but tragedy pushes Elsa to walk away from her life. Three years later, she's tucked herself in the backwoods of Gray's Glen. When her sister encourages her to help Nick Stafford's daughters, Elsa takes a chance. But Nick's ex-wife comes back to town, threatening the girls' newfound stability. Can Nick find the forgiveness and Else the courage to build their "Home on the Range"?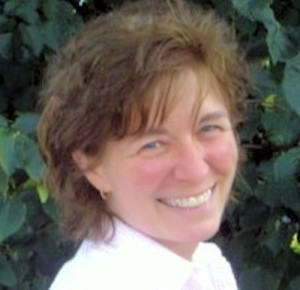 About The Author
Ruth Logan Herne has more than half a million books in print, including fifteen Love Inspired contemporary novels. Back in the Saddle is the first book in her new western romance series. Ruth is a founding member ofSeekerville, a popular writing collective blog. A country girl who loves the big city, Ruth and her husband live on a farm in upstate New York.

Copyright secured by Digiprove © 2016 Margaret Margaret