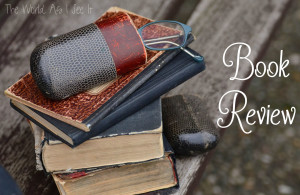 FTC: I received a free copy of this book from the author in exchange for my honest review. I received no other compensation and the opinions expressed in this review are one hundred percent true and my own.
Just Fine with Caroline by Annie England Noblin was a good book. This is the first book I have read by this author, and I can't wait to check out other books because I enjoyed her style of writing and her characters. At of all of the characters in this book my favorite had to be Yara because I have a soft for animals that do crazy things in books. This book a super easy read and one that I was able to get through pretty quickly which I always enjoy because it means I get to move on to a new book sooner. I also liked this book because everything was kept pretty light and I loved that because it is always nice to read a book that keeps things light every once in a while. If you are looking for a light-hearted chick lit book, I would recommend this one to you.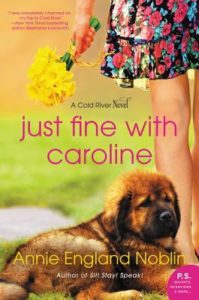 About The Book
From the author of Sit! Stay! Speak! Comes a tender, terrific novel complete with long-buried secrets, a three-legged pot belly pig, and an irresistible dog—an unforgettable story about love, friendship, and community. Perfect for fans of Mary Kay Andrews and Mary Alice Monroe.
Caroline O'Connor never dreamed she'd be back home in Cold River, Missouri, the Ozark Mountain town where everyone is 'up your business.'…they mean well as they drive you crazy. She thought she'd left town for good, but now she's back, helping to care for her New York born mother—struck with Alzheimer's, and prone to saying and doing anything—and her father, the beloved local doctor, frustrated he can't cure his own wife.
As for Caroline, she's doing 'just fine' coping with her parents, her brazen cousin Ava Dawn's marital disasters, her mostly-deaf dog…and with Noah Cranwell, far-flung relative of a local family mostly infamous for running moonshine, an ex-veteran who's come to Cold River with troubles of his own.
Caroline believes she knows everything about Cold River and the people who live in its hills and hollers … but sometimes life's greatest surprises happen closest to home.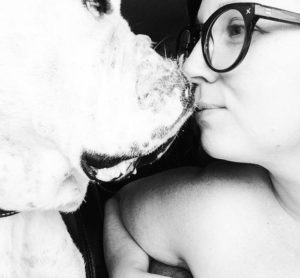 Writer. Mother. Wife. Bulldog enthusiast. Curly hair afternoon.

Copyright secured by Digiprove © 2016 Margaret Margaret