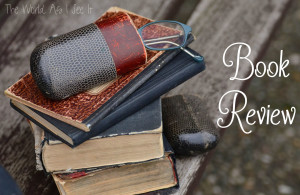 FTC: I received a free copy of this book from NetGalley in exchange for my honest review. I received no other compensation and the opinions expressed in this review are one hundred percent true and my own.
My (Underground) American Dream by Julissa Arce was an amazing book. When I saw that this book was available for me to review I knew I had to pick it up because I have always wondered about the children that grow up like this. I really enjoyed this book because it was a true story and I love books that really happened. I found it easier for me to get into this book because it was true and I knew that everything really happened. I also loved getting a different view of what it is like to live in the United States. I had a rough childhood but I know I had it better than most people do in this country. I loved everything about this book because it was written well enough that I understood and felt like I was there with the author. If you love memoirs than I know you will love this book as much as I did.
About The Book
For an undocumented immigrant, what is the true cost of the American Dream? Julissa Arce shares her story in a riveting memoir.

When she was 11 years old, Julissa Arce left Mexico and came to the United States on a tourist visa to be reunited with her parents, who dreamed the journey would secure her a better life. When her visa expired at the age of 15, she became an undocumented immigrant. Thus began her underground existence, a decade's long game of cat and mouse, tremendous family sacrifice, and fear of exposure. After the Texas Dream Act had made a college degree possible, Julissa's top grades and leadership positions landed her an internship at Goldman Sachs, which led to a full-time position–one of the most coveted jobs on Wall Street. Soon she was a Vice President, a rare Hispanic woman in a sea of suits and ties, yet still guarding her "underground" secret. In telling her personal story of separation, grief, and ultimate redemption, Arce shifts the immigrant conversation and changes the perception of what it means to be an undocumented immigrant.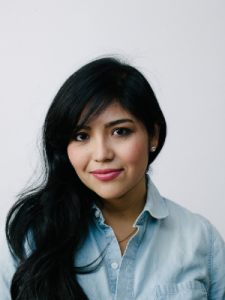 Julissa Arce is the author of "My (Underground) American Dream." She is an emerging and leading voice in the fight for immigrant rights and education equality. She is the chairman and co-founder of the Ascend Educational Fund (AEF). AEF is a college scholarship and mentorship program for immigrant students in New York City, regardless of their ethnicity, national original or immigration status. She made national and international headlines when she revealed that she had achieved the American Dream of wealth and status at Goldman Sachs while undocumented. Julissa will use her inspirational story to change the conversation around immigration in MY (UNDERGROUND) AMERICAN DREAM. The book explores the polarizing question: for an undocumented immigrant, what is the true cost of the American dream?
In the heady days of the most astronomical stock-market rise in Wall Street history, Julissa Arce climbed the corporate ladder—a rare Hispanic woman in a sea of suits and ties. In 2005, against all the odds, she landed one of the most coveted jobs as an analyst at Goldman Sachs. Over the course of the next six years, even while the financial markets crashed, she continued to climb the corporate ladder—riding a series of promotions to become a Vice President, complete with a high six-figure salary and all of the perks that come with living the Goldman Sachs life. What none of her colleagues knew was that she wasn't just a young woman who broke through ceilings in a cutthroat male-dominated field: she was also an undocumented American from Mexico.
Arce now uses her success and platform to help shift the conversation around immigration and other social justice issues. Arce often gives talks at events such as TEDx and the Forbes Reinventing America Summit (alongside Nancy Pelosi, Jessica Alba, and Gayle King), and has appeared on CNN, MSNBC, NPR, Al Jazeera America, Telemundo, Bloomberg TV and Univision. Her writing has been published on Huffington Post, Fusion, CNN en Español, The Hill, and Univision. She serves on the board of directors of the National Immigration Law Center and CollegeSpring. She was officially sworn in as an American citizen in August of 2014 and will vote in a presidential election for the first time in 2016.

Copyright secured by Digiprove © 2016 Margaret Margaret