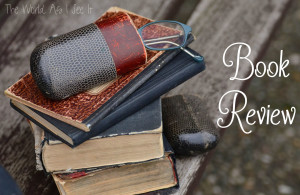 FTC: I received a free copy of this book from BookLook in exchange for my honest review. I received no other compensation and the opinions expressed in this review are one hundred percent true and my own.
An Amish Harvest by Beth Wiseman, Kathleen Fuller, Amy Clipston, and Vannetta Chapman was a great book. I am a huge fan of books like this because I love that the stories are short, and you can read just one and come back weeks later and read another one if you want to. I love books like this because I can read one story and get through the whole so thing, so I am not left wondering what is going to happen.   I can't pick just one story that I liked the most out of this book because I enjoyed reading them all. If you are new to Amish fiction than I would say that this would be a good book to start out with because the stories are shorter, and it gives you an excellent introduction to Amish fiction. If you love Amish fiction than I know, you will love this book as much as I did.
About The Book's
Faith, hope, and love remain forever in season in this collection of four richly absorbing novellas set amidst the wonder of an Amish autumn.
Under the Harvest Moon, by Beth Wiseman
When Naomi Dienner is suddenly widowed, she never expects to find love again . . . until she meets Brock Mulligan, an English family friend hired at harvest time. As a sinister presence begins to threaten Naomi, Brock seeks to prove himself trustworthy while struggling with growing feelings for Naomi and her children. Will God open Naomi's heart—and give Brock his own second chance at love?
Love and Buggy Rides, by Amy Clipston
Janie Lantz is a cashier at Lancaster Souvenirs and Buggy Rides, where Jonathan Stoltfuz is a buggy driver. A frightening accident brings Janie and Jonathan together in a blossoming friendship, yet daunting obstacles stand between them and something deeper. Can love kindle into flames that burn away fear and regret—and lead them to a life together?
Mischief in the Autumn Air, by Vannetta Chapman When items start going above market value at his auction house, Eli Wittmer is first thrilled, and then puzzled. But when the house is broken into, Eli and his new bookkeeper, Martha Beiler track down a trail of clues. Will they solve the mystery before the fall festival ends—and discover an unexpected new love?
A Quiet Love, by Kathleen Fuller Dinah Hochstetler, quiet and bookish, longs for marriage but hides in her shyness. Amos Mullett, a simple farmer, knows he's different but aches for a loving wife. As Dinah and Amos navigate a budding romance, will the power of love—and the blessing of God—be enough to overcome their doubters?
About The Author's

Beth Wiseman
"I wish I had the time to review books and chat with you here, but my writing deadlines just don't allow it. Please like my Fans of Beth Wiseman Page on Facebook where I try to post any news and interact with readers."
Beth is the best-selling and award winning author of the Daughters of the Promise series – Plain Perfect, Plain Pursuit, Plain Promise, Plain Paradise, and Plain Proposal. She is contracted with HarperCollins Christian Publishing. Her other series–the Land of Canaan Novels–begins with Seek Me With All Your Heart, then The Wonder of Your Love and now, His Love Endures Forever. Seek Me With All Your Heart is the first Amish fiction book selected as a Women of Faith novel in 2011. Beth has also written three contemporary Christian fiction novels, Need You Now published in 2012 and The House That Love Built in 2013. In The Promise, (2014) Beth jumps way outside the box. This story takes readers far away from Amish Country and small Texas towns to a dangerous place on the other side of the world. Inspired by a true story, Beth believes this is the book she's been working toward for a long time. 2015 brings Beth back to the Pennsylvania Amish with her new series, Amish Secrets. She is currently working on book #2 following much success with book #1, Her Brother's Keeper.
You can also follow Beth on Twitter: @BethWiseman

Kathleen Fuller
Kathleen is the best-selling author of over thirty books, including the Hearts of Middlefield Series and the A Middlefield Family Series. She lives with her husband and three children in Northeast Ohio. Kathleen loves to hear from readers.

Amy Clipston
Hi, I'm Amy Clipston. I am an author of Amish and Christian fiction with HarperCollins Christian Publishing. Most of my books focus on the Amish community, faith, and love. I also write romance novels and young adult inspirational stories.

Vannetta Chapman
Vannetta Chapman writes inspirational fiction full of grace. She is the author of many novels, including the Pebble Creek Amish series, Shipshewana Amish Mystery Series, and Plain and Simple Miracle series. Vannetta is a Carol award winner and also received more than two dozen awards from Romance Writers of America chapter groups. She currently writes Christian suspense, Amish romance, and Amish mystery. She was a teacher for 15 years and currently resides in the Texas hill country. For more information, visit her at www.VannettaChapman.com.
For more information, visit her at http://vannettachapman.com
https://twitter.com/VannettaChapman
https://www.facebook.com/VannettaChap…
http://vannettachapman.com/blog/
https://www.instagram.com/vannettacha…
http://vannettachapman.com/book-list/

Copyright secured by Digiprove © 2016 Margaret Margaret