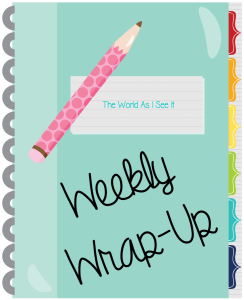 I can't believe that I didn't get the wrap-up post up last week.  I was swamped at work all week and then when I got off work on Thursday night I never got around to writing it once I was home.
A Small Multiple Sclerosis Update
A Chilling Absence by Shelly Maynard
John F. Kennedy – Quote Of The Week
Oh Ship! Tales Of A Cruising Chick & Other Travel Adventures by Lori A. Moore
The Loyal Heart by Shelley Shepard Gray
I am going to share a few more of the fun things I have seen on Facebook and Youtube like a did the last time I wrote one of these posts.  Let me know if you like this because if you do I will keep doing it but if you don't then I won't spend the time.
That is all I have for this week.  I hope you all have a great weekend and I hope to see you back here next week!

Copyright secured by Digiprove © 2016 Margaret Margaret