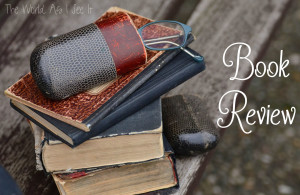 FTC: I received a free copy of this book from Litfuse in exchange for my honest review. I received no other compensation and the opinions expressed in this review are one hundred percent true and my own.
The Loyal Heart by Shelley Shepard Gray was a book I knew I was going to love because of who wrote it. I can't even count the numbers of books I have read by this author and so far I think I have enjoyed them all. This book takes place after the Civil War ended and from the moment I started the book I didn't want to put the book down. This is one of the books that I started on a Sunday morning, and I didn't go to bed until I finished the book. I felt bad for and liked Miranda from the outset. I did find the book more on the predictable side, but that is usually how books like this are for me. Even with me saying that I still really enjoyed this book. I know that if you like historical novels then you will enjoy this book as much as I did.
About The Book
Robert came to Galveston to fulfill his promise to a dying man and look after his widow. He didn't expect to find love in the unlikeliest of places.
Robert Truax, former Second Lieutenant and Confederate officer in the Civil War, made a promise to his comrade Phillip Markham. If anything happened to Phillip, Robert would look after his beloved wife, Miranda. She was his life, his world, his everything.
After the war, Robert is left to pick up the pieces and fulfill his pact. When he arrives at Miranda's home in Galveston, Texas, things are worse than he imagined. Phillip's name has been dragged through the mud, everyone in town believes him to be a traitor, and his widow is treated as an outcast. Even more disturbing is her emotional well-being. Miranda seems hopeless, lost, and so very alone.
Robert had thought his duty would be simple. He would help Miranda as quickly as possible in order to honor a promise. But the moment Robert laid eyes on her, his plans changed. He's mesmerized by her beauty and yearns to help her in any way he can.
He makes it his duty to protect Miranda, turn her reputation around, and to find some way to help her smile again. But it doesn't prove to be an easy task—Robert knows something about Phillip that could shake Miranda to the core and alter her view of the man she thought she knew so well.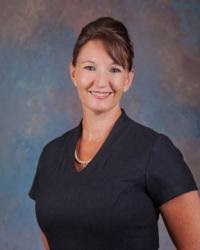 About The Author
Shelley Shepard Gray is a New York Times and USA Today bestselling author, a finalist for the American Christian Fiction Writers prestigious Carol Award, and a two-time HOLT Medallion winner. She lives in southern Ohio, where she writes full-time, bakes too much, and can often be found walking her dachshunds on her town's bike trail.

Copyright secured by Digiprove © 2016 Margaret Margaret