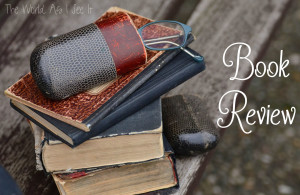 FTC: I received a free copy of this book from the author in exchange for my honest review. I received no other compensation and the opinions expressed in this review are one hundred percent true and my own.
Until Then by Krista Noorman this is the second book in the series, and I did enjoy the book. I did read the first book as well so if you want to check out that review you can click here to see it. Like I said, I enjoyed this book but if I had to pick between the two I would pick Goodbye, Magnolia because I felt like I connect better with those characters than I did with Michelle in this book. Even with that being said I did enjoy this book, and I still love the authors writing. I love this author writing, and I hope that she will come out with other books in this series because I can't wait to read other books by her.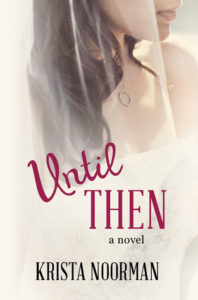 About The Book
Growing up with a distant mother and absentee father, Michelle's childhood has been far from idyllic. Her only attention comes from her partying friends and the guys who are more than happy to give her the affection she longs for. But when one party goes wrong, Michelle's family hatches a plan to get her out of Chicago and away from her so-called friends.
College plans are low on Michelle's priority list, especially with no money to pay for it, until her grandparents offer to foot the bill for her entire tuition. There's just one catch. Michelle must choose between three schools – all hours away from Chicago and all Christian colleges.
Michelle's reluctant choice leads her to an unfamiliar place, where she's faced with new relationships and unexpected decisions that could change her life and her heart forever.
PG-13 for sensuality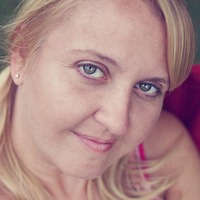 About The Author
Krista Noorman is the author of the young adult novel, The Truth About Drew , and theCornerstone contemporary Christian romance series. Most of her life has been spent scribbling away in journals, while documenting her every day life, but it wasn't until she took part in National Novel Writing Month that she found her true calling and turned her pen to fiction.
Krista studied music education at Cornerstone University. After college, she turned to her love of photography and spent nearly a decade running her own wedding photography business. She is constantly inspired by books and movies, enjoys beautiful instagram feeds, and loves a great cup of coffee. Krista makes her home in a small town in western Michigan with her husband and their two children. She writes about life, family, faith and whatever else comes to mind at bykrista.com .
Enter To Win
a Rafflecopter giveaway

Copyright secured by Digiprove © 2016 Margaret Margaret