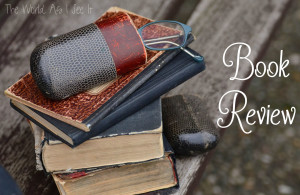 FTC: I received a free copy of this book from BookLook in exchange for my honest review. I received no other compensation and the opinions expressed in this review are one hundred percent true and my own.
Kiss The Bride by Melissa McClone, Robin Lee Hatcher, & Kathryn Springer were sweet stories. I am going to talk about each of the three stories in this book. I do want to say that I want to get all the other books in this series and read them. I have enjoyed reading Christian romance novels lately so I am sure that I will love the other books in this series as well. Let's get on to my thoughts on the three stories in this book.
Picture Perfect by Melissa McClone
I reviewed this story a year ago so you can click here to check out my review of this story. If you don't want to look at that post, I did enjoy this story, and I can't wait to read other books by this author because I enjoy her writing.
I Hope You Dance by Robin Lee Hatcher
I am a huge fan of Robin's books, so I was sure that I would enjoy this book, and I was right. It wasn't my favorite in this book, but it was a super sweet story. I like the characters in this story, and I did find this book was relatable, and it seemed like the characters could be real people.
Love on A Deadline by Kathryn Springer
If I had to pick one story that I enjoyed the most out of this book, it would be this one. I felt like I was able to connect the most with Mac in this story. I also think that Ethan was my favorite character in all three stories. I have read other books by this author, and I have liked them as well. I loved this book because I felt like the premise of the story was the most believable and if you wanted only to read one of the stories in this book I would tell you to read this one.
About The Book
Meet the people who make it all happen—the planners, the photographers, the musicians who have helped orchestrate the perfect day for countless couples—as they find their own happy endings in the second Year of Weddings novella collection.
Picture Perfect Love: A June Wedding Story by Melissa McClone
When image becomes everything, it's up to love to refocus the heart.
Photographer Jenna Harrison wants every bride and groom to look picture perfect on their special day. But her own heart is still broken, the unworn wedding dress hanging in her closet a reminder that relationships aren't always as perfect as they look through her camera lens.
Attorney Ashton Vance is the one that got away, but he wrongly blamed Jenna for ruining his political aspirations. Even if Jenna can forgive him, dare he hope for a second chance at her love?
I Hope You Dance: A July Wedding Story by Robin Lee Hatcher
Can two left feet lead to one perfect romance?
Grant Nichols is a genius in the kitchen and a klutz on the dance floor. But his friend's wedding is shaping up to be a shindig the likes of which Kings Meadow has never seen—including dancing. Lots of dancing.
Former rodeo queen Skye Foster is offering dance lessons for the wedding party. Grant and Skye are no match on paper. But when they step onto the dance floor, they create a melody all their own.
Love on a Deadline: An August Wedding Story by Kathryn Springer
MacKenzie "Mac" Davis returns to her hometown of Red Leaf, Wisconsin, and takes a job at the weekly newspaper writing about social events.
When Hollis Channing, Mac's high school nemesis, returns to Red Leaf to marry her celebrity fiancé, the editor asks Mac to cover all the festivities for the newspaper. The last thing Mac wants to do is reconnect with the person who made her life miserable when she was a teenager . . . unless it's spending time with Ethan Channing, the bride's older brother—and Mac's first crush.
About The Author's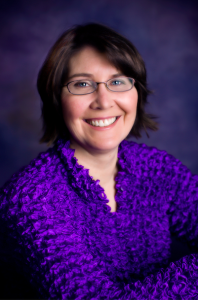 Melissa McClone
I live in the Pacific Northwest with my husband, two daughters, son, dog and too many cats! I write "sweeter" contemporary romance novels for Harlequin and Tule Publishing.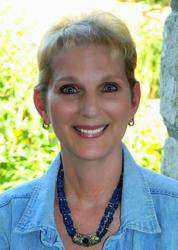 Robin Lee Hatcher
Robin Lee Hatcher discovered her vocation as a novelist after many years of reading everything she could put her hands on, including the backs of cereal boxes and ketchup bottles. Recipient of the Lifetime Achievement Award from both American Christian Fiction Writers and Romance Writer of America and the winner of the Christy Award for Excellence in Christian Fiction, the RITA Award for Best Inspirational Romance, and numerous other awards and recognitions, Robin is the author of over 75 novels/novellas. Her books have been translated into Dutch, French, and Chinese (to name a few).
Robin enjoys being with her family, spending time in the beautiful Idaho outdoors, reading books that make her cry, and watching romantic movies. She and her husband make their home outside of Boise, sharing it with Poppet the high-maintenance Papillon and Pinky the feline terror. Join her on her Facebook Page (http://www.facebook.com/robinleehatcher) and/or Twitter and/or her website & blog.
Note from Robin: I schedule Goodreads giveaways every month. If you're interested in my books, please "Follow" me so that you'll be notified of my giveaways when they occur. Also, the list of my books includes those novels published in the general mass market in 1999 and prior. All of those books are out of print and no longer recommended.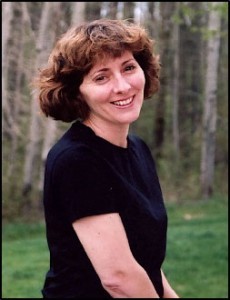 Kathryn Springer
Kathryn Springer, winner of the 2007 Write Touch Reader's Award (long contemporary), grew up in a small town in northern Wisconsin, where her parents published a weekly newspaper. As a child, she spent many hours sitting at her mother's typewriter, plunking out stories, and credits her parents for instilling in her a love of books – which eventually turned into a desire to tell stories of her own.
After a number of busy years, when she married her college sweetheart and became a stay-at-home mom, Kathryn rediscovered her love for writing. An unexpected snow day from school became the inspiration for a short story, which she submitted to Brio magazine. She went on to publish over a dozen more short stories for Brio, but it wasn't until her youngest child started school that she decided to pursue her dream to write a novel. In August 2004, her Love Inspired® debut novel, Tested by Fire, was published.
Encouraging women in their faith journey is the reason Kathryn loves to write inspirational fiction. She hosts a women's Bible study in her home and volunteers in a local MOPS (Mothers of Preschoolers) ministry. When she isn't at the computer, you'll find her curled up with a good book, spending time with family and friends or walking on the trails near her country home.

Copyright secured by Digiprove © 2016 Margaret Margaret