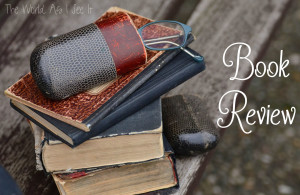 FTC: I received a free copy of this book from Blogging For Books in exchange for my honest review. I received no other compensation and the opinions expressed in this review are one hundred percent true and my own.
The Mask by Taylor Stevens wasn't the best book I have read lately. I struggled with getting into this book. I had a hard time when it came to finishing the book because right from the start of this book I just couldn't seem to get interested in what was going on. This book is the typical book that I usually love but like I said I struggled with this book. I just couldn't get into the story, and I wasn't a fan of any of the characters in this book. I want to check out other books by this author because I want to know if it just was this book that I didn't like or if it is the author that I didn't like. If you like mystery books than I would say to check this out and see if it is something that you would like, but it just wasn't the right fit for me.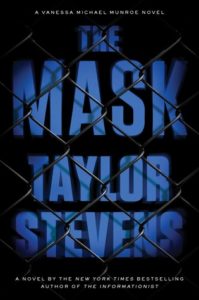 About The Book
Vanessa Michael Munroe, chameleon and information hunter, has a reputation for getting things done: dangerous and not quite legal things that have taken her undercover into some of the world's deadliest places. Still healing from a Somali hijacking gone wrong and a brutal attack that left her near death, Munroe joins her lover, Miles Bradford, in Japan where he's working as a security consultant protecting high-value technology from industrial espionage. In the domesticity of their routine she finds long sought-after peace—until Bradford is arrested for murder, and the same interests who targeted him come after her, too.
Searching for answers and fighting to stay alive, Munroe will soon discover how far she'll go to save Bradford from spending the next twenty years in locked-up isolation; how many laws she'll break when the truth seems worse than his lies; and who to trust and who she must kill. Because she's a strategist and hunter with a predator's instincts, and the man she loves has just stabbed her in the back.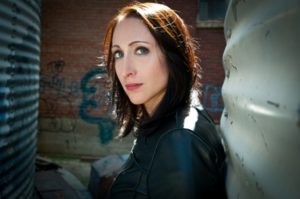 About The Author
TAYLOR STEVENS is the award-winning, New York Times bestselling author of the critically acclaimed Vanessa Michael Munroe series. Published in over twenty languages and optioned for film by James Cameron's production company, Lightstorm Entertainment, the books are international boots-on-the-ground thrillers featuring a mercenary information hunter in a non-testosterone mix of Jason Bourne and Jack Reacher.
Stevens came to writing fiction late. Born into an apocalyptic cult, separated from her family at age twelve and denied an education beyond sixth grade, she lived on three continents and in a dozen countries before she turned fourteen. In place of schooling, the majority of her adolescence was spent begging on city streets at the behest of cult leaders, or as a worker bee child caring for the many younger commune children, washing laundry, and cooking meals for hundreds at a time. In her twenties, Stevens broke free in order to follow hope and a vague idea of what possibilities lay beyond.
In addition to writing novels, Stevens shares extensively about the mechanics of storytelling, writing, overcoming adversity, and the details of her journey into publishing at http://www.taylorstevensbooks.com/con… – she welcomes you to join her.

Copyright secured by Digiprove © 2016 Margaret Margaret